The massive push for ARTIFICIAL INTELLIGENCE goes right along with ELON Musk's massive push for TRANSHUMANISM which is SATAN'S fake eternal life, so the dark cabal can hack and steal souls for their clones etc. so they can take over the Higher dimensional Heavenly realms, good luck with that as they are NOT organic beings, so now they steal souls of the light who they torture and brain-wash and mind control for their A.I. and cloning and robot programs as that is HOW EVIL – SICK and TWISTED they are.
Thank-you JORDON have you checked out motherboard ? Some leading edge stuff on science space but I think you will find out what some of them are to on this site. DIG, and I mean dig and dig, this site never ceases to amaze me what you can find on it. A.I. and GENETICS updates etc.
https://motherboard.vice.com/en_us
6.3 – Seth Rich Updates, MSM Goes Full Anti-Hillary, Critiquing Mainstream Science
Published on Jun 3, 2017
June 3rd, 2017 WTF is really going on update
Today's Sources:
DailyMail: "Kim Dotcom says he will testify that Seth Rich passed documents to Wikileaks – IF the Justice Department cuts him a deal" – https://goo.gl/Yh93O5
Washington Examiner: "Hannity 'making progress' on truth behind Seth Rich murder" – https://goo.gl/VES4uO
Free Thought Project: "WATCH: Mainstream Media Finally Admits Russiagate is Clinton's 'Conspiracy Theory'" – https://goo.gl/NKIhWP
CNBC: "Hillary Clinton is politically 'dead' but she doesn't know it" – https://goo.gl/DRMR6s
FoxNews: "If you're hoping humans find evidence of life on Mars, scientists have some very good news" – https://goo.gl/8D6VzE
*********************************************************
SOME recent articles from motherboard;
https://motherboard.vice.com/en_us/topic/dark-web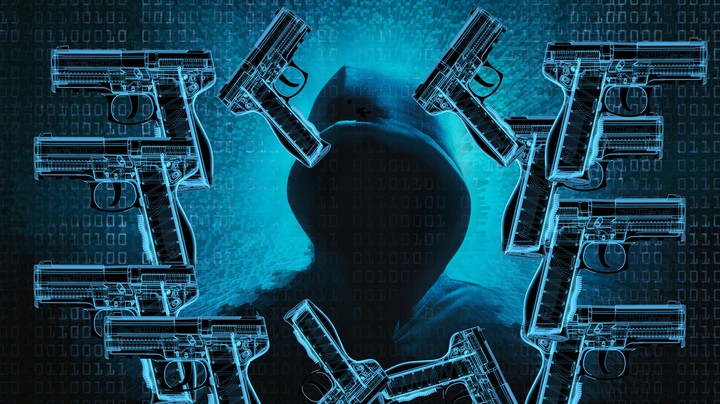 Alleged Dark Web Gun Runners Smuggled Weapons in DVD Players, Karaoke Machines
The arrests come more than three years after their alleged last sale.
3 days ago
Extracurricular Activities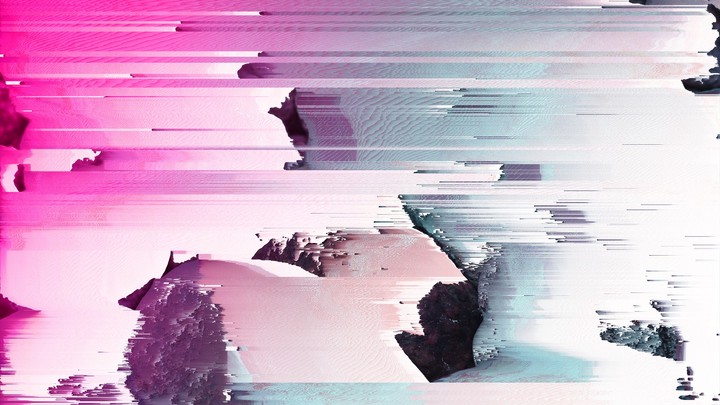 Canadian Teen Allegedly Behind Notorious Dark Web Hacking Forum
Ping, the administrator of the Hell hacking forum, is allegedly a young boy who supposedly tried to phish teachers.
5.24.17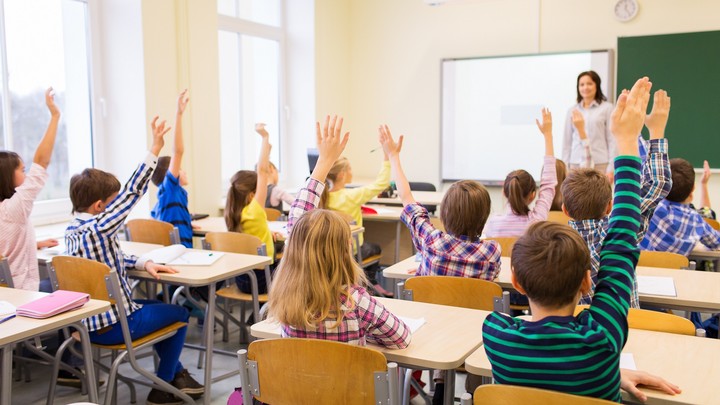 Hacker Steals Millions of User Account Details from Education Platform Edmodo
The data includes usernames, email addresses, and hashed passwords.
5.11.17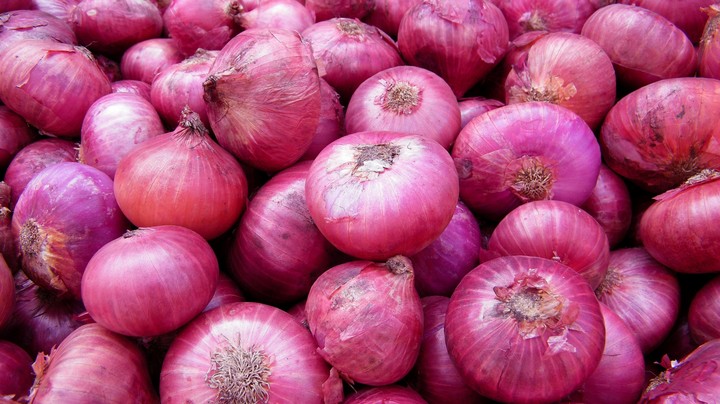 Here Is a List of Every Single Possible Dark Web Site
You probably won't find much good stuff.
5.10.17
dark web
Here Is a List of Every Single Possible Dark Web Site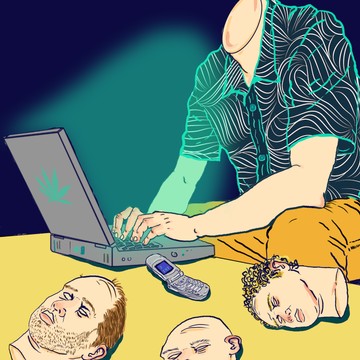 You probably won't find much good stuff.
One of the dark web myths people often push is that hidden services—websites that take advantage of the Tor network—are largely undiscoverable.
But that's not really true. Proving this point, one website apparently lays out every single possible combination of characters that could make up a dark web site URL.
It presents "the longest and least useful onion index in the galaxy," the website, created by researcher Matt Traudt, reads.
Just to be clear, the site doesn't only list onion addresses that actually correspond to a currently up and running service, but also those that don't—at least at the moment—lead to a functioning site.
But obviously the vast, vast majority of addresses on the site do just look like a random series of letters and numbers and don't have any content behind them. In all, the list includes 1,208,925,819,614,629,174,706,176, or one septillion, two hundred eight sextillion, nine hundred twenty-five quintillion, eight hundred nineteen quadrillion, six hundred fourteen trillion, six hundred twenty-nine billion, one hundred seventy-four million, seven hundred six thousand, and one hundred seventy-six hidden service addresses.
Motherboard did not confirm how many of those are currently online.
Of course, readers probably shouldn't take this list all that seriously. Indeed, Traudt said he put it together in an afternoon last weekend.
"People may think it is a stupid, pointless website. They aren't wrong," Traudt told Motherboard in an email. But with that being said, there are a few takeaways.
"Compiling a list of onion services is pointless because most are online 12 hours of the day for a week and then disappear," Traudt continued, adding that trying to make longer lists is going to end up containing more junk, and not more interesting content.
Another point is it does highlight that, even though the list is enormous, hidden services are discoverable.
"Therein lays an ancient truism of security: obscurity doesn't help," security researcher Alec Muffett, who has developed Tor-focused projects, told Motherboard in a Twitter direct message.
And ultimately, the list dispels the most pervasive dark web myth of them all: that if you keep visiting enough cryptic links, you're going to find some untold secret.
"People's inability to find interesting onion services is not because they're using the wrong list or using the wrong search engine or asking the wrong community. Awesome secrets and spooky media is no easier to find on the 'deepweb' than the regular world wide web," Traudt said.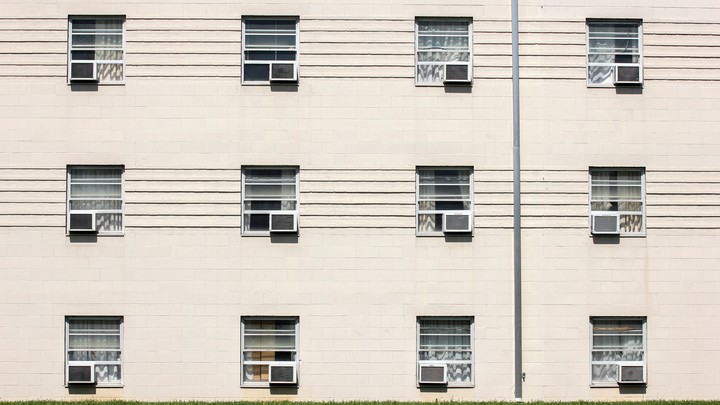 The Dark Web Isn't Really a 'Web'
It's a sparse and isolated place.
4.27.17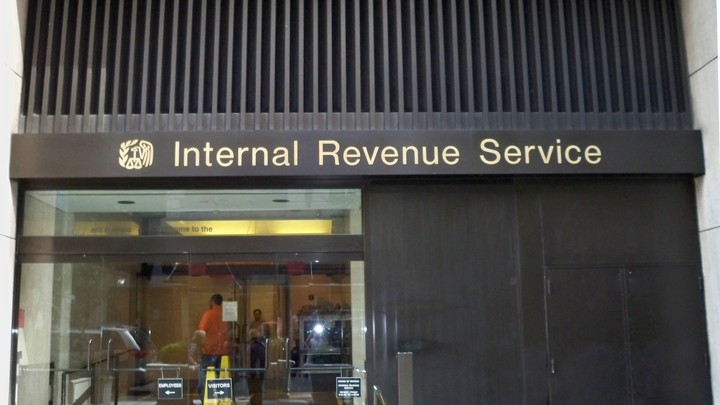 Here's an IRS Contract With a Dark Web Intel Firm
The Internal Revenue Service paid Flashpoint $65,000.
4.25.17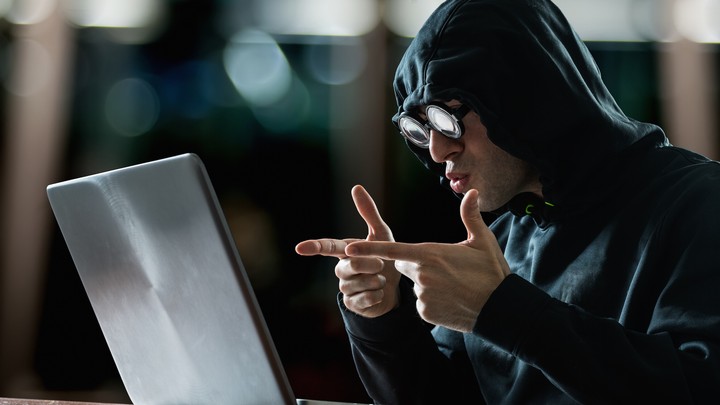 This Dark Web Service Makes Spamming Hackers Ridiculously Easy
For 40 bucks, anyone can send Jabber spam.
4.13.17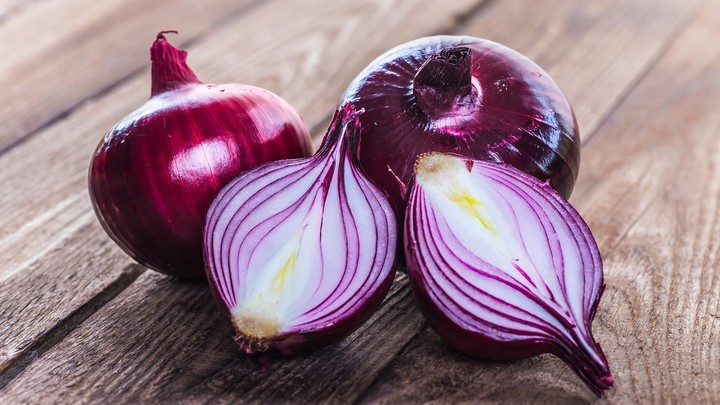 This Company Will Create Your Own Tor Hidden Service
"People should be aware that tools like Tor exist and people shouldn't be scared of using technology such as Tor for good," the company owner told Motherboard.
4.4.17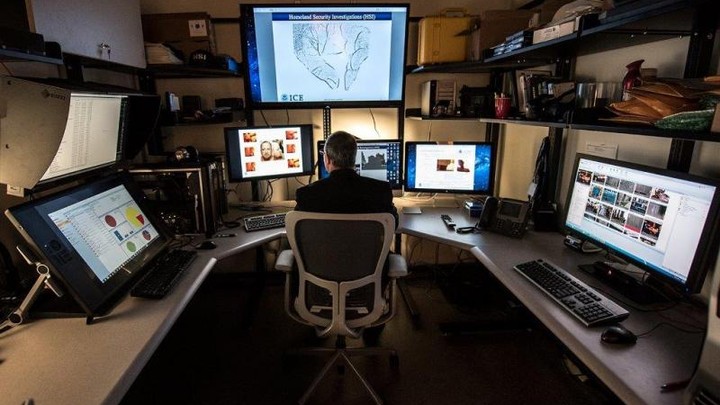 Some Dark Web 'Crackdowns' Are Just Hot Air
Don't always believe the hype.
3.20.17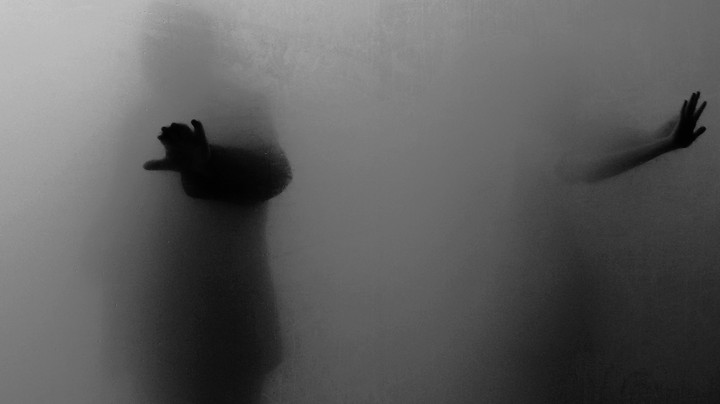 Dark Web Market AlphaBay Staff to Alleged Extortionist: Don't Dox Us, Here's Some Money
"How much do you want for that?"
3.3.17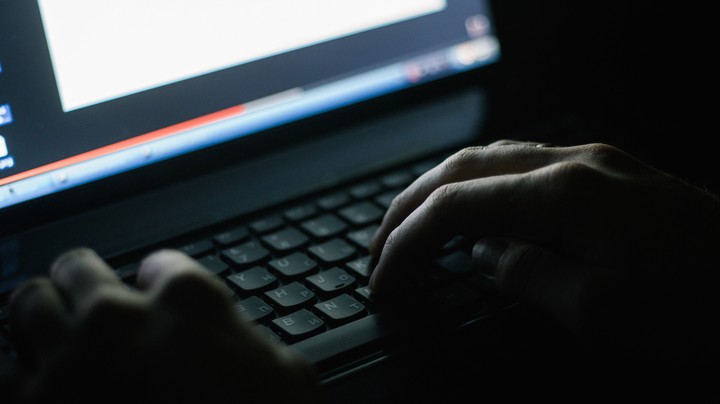 Users Say They'll Pay for Vanished Dark Web Email Service 'Sigaint' to Return
"Sigaint if you are reading this and plan to never return, please reach out."
3.2.17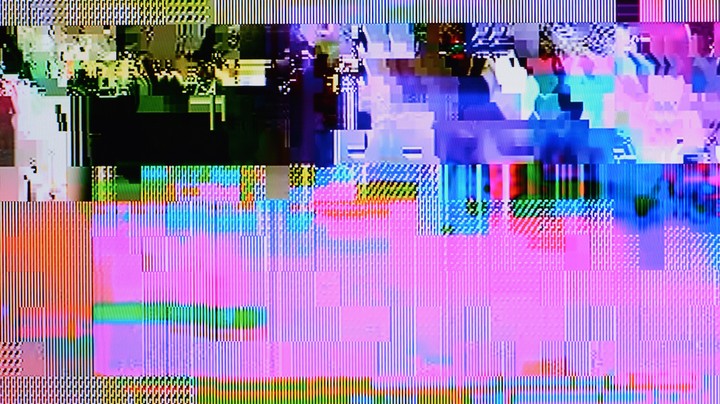 A Fake Dark Web Hitman Site is Linked to a Real Murder
Dark web site Besa Mafia was hacked in May 2016. The FBI has been actively investigating the site's users.
2.23.17
<<
<
01/ 21>
>>
https://motherboard.vice.com/en_us/article/a-dark-web-child-porn-site-is-forcing-its-visitors-to-learn-security-tips
A Dark Web Child Porn

Site

Is Forcing Its Visitors to Learn Security Tips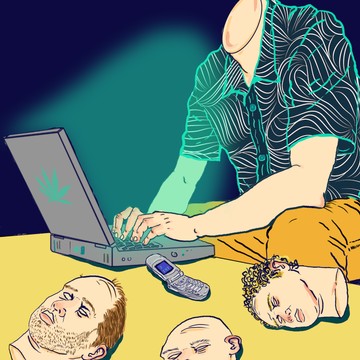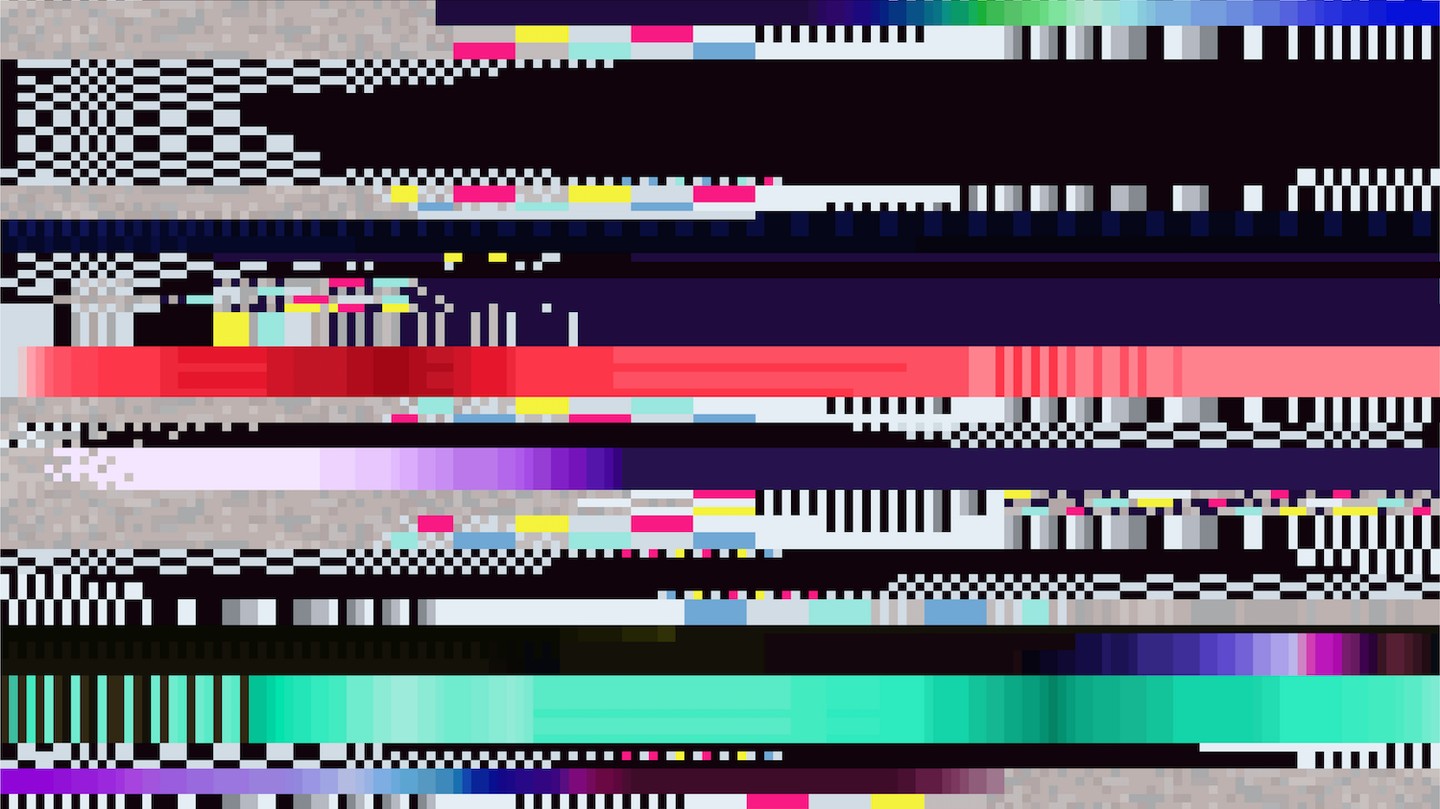 Image: ADELART/Shutterstock
Dark web child abusers are constantly looking for more ways to keep themselves, and others, secure.
Law enforcement are constantly hunting dark web child pornographers. Whether cops are going undercover to learn more about suspects, or deploying hacking tools to unmask them on a mass scale, each side is always trying to stay one step ahead of the other.
Apparently in response to law enforcement's use of malware, one dark web child pornography site recently started redirecting visitors to a page with additional security advice if their browser runs JavaScript.
"At [child pornography site] we have always had a big JavaScript warning if you have it enabled," one user on a dark web child abuse site wrote in December of last year. Motherboard has decided to not name the site.
JavaScript is sometimes used as a delivery mechanism for a browser exploit; meaning that if users turn it on, they may make themselves vulnerable to attack, which could ultimately reveal their identity.
But this site doesn't just warn people about the dangers of JavaScript. It goes a step further, and if visitors have Javascript enabled, it redirects them to this page on the Tails website which provides extra information about using the Tor Browser securely. Tails is an operating system that routes all of a user's traffic through the Tor anonymity network, and is designed to not leave any forensic traces on the host machine.
The dark web child pornography site also blocks connections from Tor2Web gateways, which are proxies that people can use to access dark web sites without the protection of the Tor network. The site also allegedly stops people accessing it via mobile phone browsers.
"If [child pornography site] ever stops warning about JavaScript, redirecting or blocking non-official & outdated browsers, then you will know something is wrong," the post continues. (Motherboard did not access the child pornography site).
In November, an unknown party used JavaScript to deploy a Tor Browser exploit against visitors of a dark web child pornography site called Giftbox Exchange. Government contractor Exodus Intelligence sold that same exploit to a law enforcement agency last year, sources told Motherboard.
Get six of our favorite Motherboard stories every day by signing up for our newsletter.
https://motherboard.vice.com/en_us/article/the-thirty-meter-telescope-is-finally-getting-built
Hawaiians

have protested building

the Thirty Meter Telescope on

Mauna Kea

,

a sacred site

.
https://motherboard.vice.com/en_us/article/the-thirty-meter-telescope-is-finally-getting-built
https://motherboard.vice.com/en_us/article/alleged-dark-web-gun-runners-smuggled-weapons-in-dvd-players-karaoke-machines
The arrests come

more than three years after their alleged last sale.
Even though many now closed dark web markets fade into memory, law enforcement are still trying to catch dealers who sold illegal goods on digital shelves years ago.
On Wednesday, the United States Attorney's Office for the Northern District of Georgia announced that the Bureau of Alcohol, Tobacco, Firearms and Explosives (ATF) had arrested two men from Atlanta for allegedly selling weapons on the dark web to customers in dozens of different countries.
"Organized criminal groups often rely on the availability of weapons to carry out their activities; thus, the market for illegal firearms around the world. ATF will aggressively and acutely target any individuals who seek to diminish the general welfare of our communities with illegal firearms trafficking," ATF Special Agent in Charge Wayne Dixie said in a statement.
The men, Gerren Johnson and William Jackson, allegedly sold firearms from February 2013 on Black Market Reloaded (BMR) and Agora, both of which date way back to the fairly early days on the dark web. BMR was the second main marketplace after the original Silk Road, and Agora was its brief successor when Silk Road closed.
According to the indictment filed in early May, Jackson and Johnson operated under the handle CherryFlavor. They allegedly bought several different models of 9mm pistols from legitimate gun vendors in the US, and shipped the weapons to customers in France, the Netherlands, and elsewhere. In one instance, Australian law enforcement found a pistol hidden in a karaoke machine while it was in transit, the indictment reads. In another, they found a gun inside a DVD player, according to another related court document.
The pair aren't the first to be arrested with alleged links to these gun sales, however. Back in 2014, the ATF filed a complaint against Brendan Person and Sherman Jackson, who also supposedly worked as part of the gun smuggling ring (both have pleaded guilty, according to the United States Attorney's Office press release).
According to court filings, investigators essentially worked backwards; first intercepting suspicious packages, finding weapons, interviewing the suspected customers, and finding out the guns were sold via the dark web. From here, they tracked where the weapons had left the legal market, sometimes in face-to-face sales, and obtained phone and other records that led to the suspects.
In part, these alleged gun-runners were arrested because of the weakest part in the dark web weapon and drug trade: the mail system. Indeed, in 2015 Agora market announced it would no longer facilitate the sale of weapons.
"Shipping weapons is hard," an administrator said at the time.
Subscribe to Science Solved It, Motherboard's new show about the greatest mysteries that were solved by science.
 ***********************************************************
GO OHIO !
big pharma
Ohio Is Suing 5 Drug Companies for Lying About Opioid Painkillers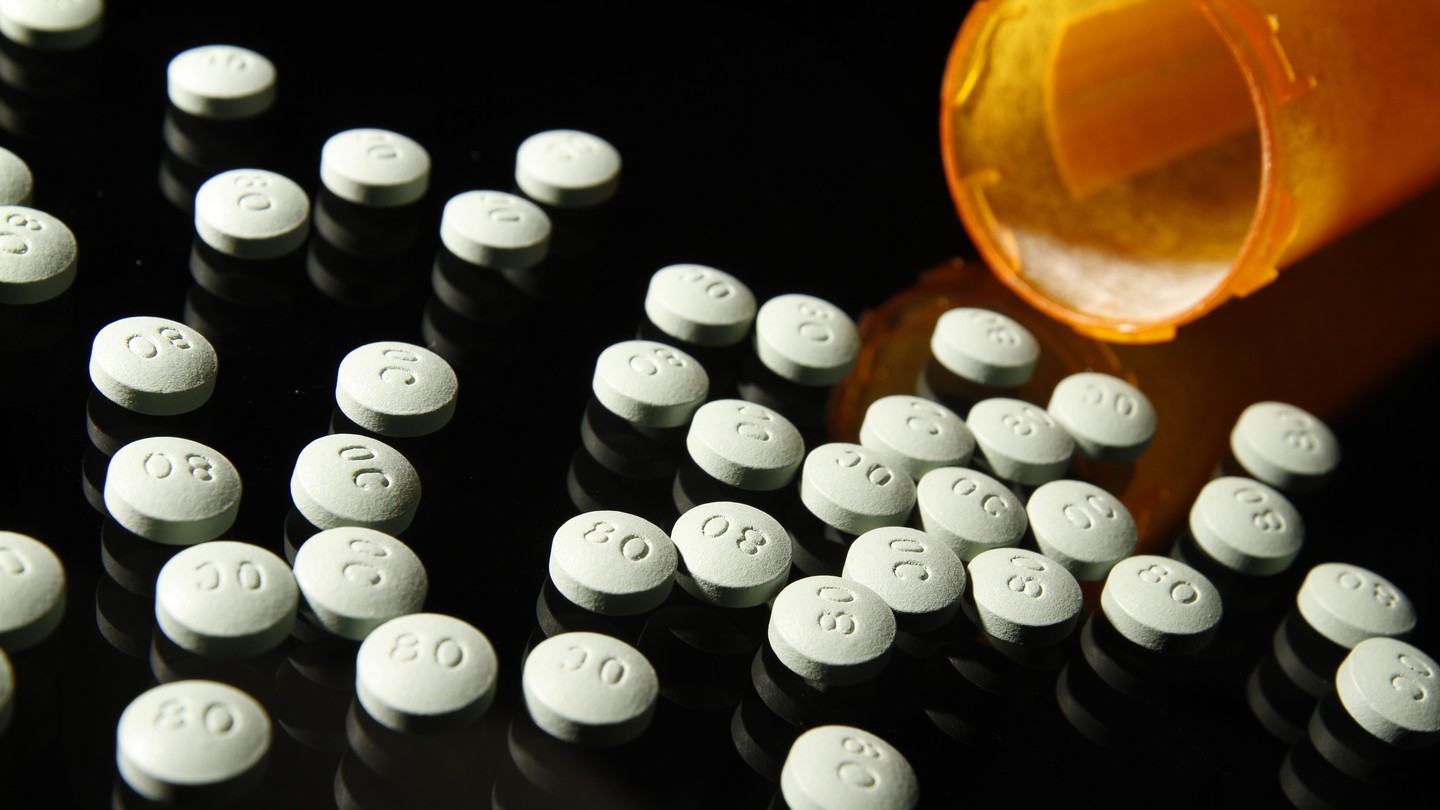 Liz O. Baylen/Getty Images
The companies downplayed their addictiveness and exaggerated their effectiveness, the suit alleges.
On Wednesday, the state of Ohio filed a lawsuit against five major drug companies for their role in the state's opioid addiction epidemic.
The state alleges that those named in the suit—Purdue Pharma, Johnson & Johnson subsidiary Janssen Pharmaceutical, Teva Pharmaceutical Industries subsidiary Cephalon, Allergan, Endo Health Services—borrowed "a page from Big Tobacco's playbook" in downplaying the risks of their products, which "helped unleash a health care crisis" in the state.
The Buckeye State's not the only state or local government suing Big Pharma: Two California counties, the city of Chicago, four counties in New York, and the state of Mississippi all have lawsuits against drug companies regarding their painkiller marketing practices, while several counties in West Virginia have filed lawsuits against drug wholesalers for failing to report suspiciously large orders of opioids. But Ohio's lawsuit, filed by Attorney General Mark DeWine, is the one of the biggest to date.
Reminder: Opioid painkillers like OxyContin and Percocet are crazy-addictive. So much so that, historically, they were strictly used short-term to treat acute pain or for palliative (end-of-life) care. But, according to the lawsuit, by the late 1990s, each of the five defendants began to market long-term use of opioids to treat chronic pain by downplaying their addictiveness and exaggerating their effectiveness. Basically, they've been accused of persuading doctors and patients to believe, without any "good evidence," that opioids weren't unsafe for long-term use and were the best treatment for chronic pain.
If you're thinking: Wait, do drug companies really have that much clout? In short: Abso-fucking-lutely. Prescribing doctors and other healthcare providers rely on these drug companies' statements when making treatment decisions, believing their marketing claims are backed by science and medical evidence. Which is why, in an interview with NPR, DeWine said he believes much of the fault rests on these companies' actions.
"There was a concerted effort for an extended number of years to really pound this into the heads of doctors," DeWine told NPR. "And when you're told something time and time and time again and there's a lot of advertising [money] that is being spent…it takes a while to turn that around." Last year, 2.3 million Ohio residents were prescribed opioid painkillers, nearly a fifth of the state's population, DeWine said.
According to the Centers for Disease Control and Prevention, 3,310 Ohio residents died from overdoses in 2015—up 21.5 percent from 2014—meaning the state had the 4th highest rate of overdose death in the US, behind only West Virginia, New Hampshire, and Kentucky. And according to early numbers from some counties, overdose deaths increased by at least 30 percent in 2016; the Columbus Dispatch put the total at 4,169. While opioids are still largely to blame in Ohio—they caused 85 percent of all overdose deaths in 2015—people are also overdosing on illicit drugs like heroin and fentanyl. Because prescription opioids are so expensive, many resort to cheaper drugs like heroin for a similar high.
The state is asking that the manufacturers own up to any allegations of wrongdoing and stop falsely promoting opioids, and is also seeking damages for the millions it has spent on the crisis so far, as well as compensation for Ohio residents who paid for opioids to treat chronic pain.
Only a few companies have responded to the allegations so far: A spokeswoman for Janssen called the lawsuit "legally and factually unfounded," and went on to say that the company "acted appropriately, responsibly, and in the best interests of patients regarding our opioid medications," in a statement to the Cleveland Plain Dealer. Purdue Pharma also issued a statement to The Plain Dealer, noting their involvement in combating the opioid crisis by developing abuse-deterrent technology, advocating for prescription drug monitoring programs, and supporting access to the opioid overdose treatment Naloxone. The other three manufacturers have yet to comment.
Read This Next: Health Secretary Recommends God as the Solution to the Opioid Crisis
https://tonic.vice.com/en_us/article/ohio-suing-5-drug-companies-for-lying-about-opioid-painkillers