This goes back a bit, but I must have missed this, keeping it for a record of HEAVEN and the divine councils.
from https://8ch.net/cbts/index.html
---
File (eef5b4f818b6897⋯.jpg (290.73 KB, 875×518, 125:74, calm before the storm.jpg) (h) (u)
):
▶CBTS General #307: Gideon's Army Edition Anonymous  b6b73b No.258043[Reply][Watch Thread][Show All Posts]
The Republic of America is being Restored
The Silent Executioner has taken the Stand. The floor is yours.
There has been a Storm brewing for more time than we know against the monsters that impoverish our world.
Good hearted Men in positions of Power have each drawn their line in the sand and watched these wretched idiots rape their way across it.
ENOU[G]H IS EN[O]UGH.
It stands to reason that Good Men across intelligence agencies have set in calculated motion the greatest restoration of Good the world will ever know with an unprecedented python approach of The-One-PedoRing-To-Rule-Them-All fueled by the massive NSA information powerhouse [KEY] turned good under Admiral Rogers.
Jeremiah 29:11 "'For I know what I have planned for you,' says the Lord. 'I have plans to prosper you, not to harm you. I have plans to give you a future filled with hope.'"
We are living in historic times, and we've been handed a Map of what's to come, and what's going on in this war between Patriots and Clowns.
Here are the facts:
There are over 9,294 sealed indictments in federal courts from 10/30 to 11/22
There have been Thousands of pedophilia-related arrests and sting operations since the day Trump got into office.
As of January 4, 2018, 39 representatives will not seek re-election to their U.S. House districts and an additional 12 have announced upcoming resignations.
Over 40 CEO's of major companies have or annouPost too long. Click here to view the full text.
456 posts and 68 image replies omitted. Click to expand.
Played or now, I have found this entire experience quite fulfilling. First time on 8Chan was in Oct 2017, i followed this Qanon situation intensely, buy my so called enlightenment and knowledge came from the wonderful Anons posting – brilliant, honest and well-meaning. From advise and learking , i found the answers to my happiness – Health ( water and carbs) Spirituality ( Buddhism and Taoism). I have visited here since Dec. Now i can sense unhappiness from a once high energy driven place; maybe we need to not rush into to such highs and lows, but maintain calmness. Friends you are all doing great work here, work which i am sure will continue , because we do not believe in Highs and Lows!
---
File (1423efebac7937f⋯.png (62.36 KB, 438×283, 438:283, trusty-banner.png) (h) (u)
):
File (57191df40135b9c⋯.png (151.45 KB, 765×459, 5:3, clowns.png) (h) (u)
):
File (3f611bc7a3e2d39⋯.png (41.69 KB, 817×410, 817:410, trusty-details.png) (h) (u)
):
▶Q Impersonators Central #1 The Board Owner !!!ZTY0ZjM1M2UwOWM5  76362b No.258491[Reply][Watch Thread][Show All Posts]
To the Wizards and the Warlocks and the real Q
Gentlemen,
I know you're watching. You need to do something about the impersonator on /greatawakening/. The six people in this Discord closed chat (second pic) are almost certainly responsible for this in one way or another as my posts here:
demonstrate. The only information I have about Breadbox is that he's semi-literate, 19, black, overweight and lives about an hour south of Seattle. A voice sample of him is here: https://anonfile. com/V7rfyed0b5/bb1.mp3
But TrustyJaid (sometimes LordTrustyJaid) on Discord is James Derksen from Edmonton, AB. Full dox are attached. He is either a Clown or a Clown asset and is heavily involved in this. I don't know if you needed this help. But if you did, here it is. I have a digital forensics consulting background and have worked closely with law enforcement before so I have no problem testifying as an expert witness should it be required in future.
To the other anons: you know I don't condone contacting James in any way or making his life a complete fucking misery for completely fucking up this board and the entire Q drops. I hope you have some self-control. If you don't, then at least let us all know how you got on.
We are /cbts/.
We serve at the pleasure of POTUS and the real Q.
Do not fuck with us.
– The Board Owner and co.
57 posts and 16 image replies omitted. Click to expand.
Karma's a bitch only when you make her a bitch.
She can just as easily be a dear loving partner.
---
File (efbb8d1a4c3a8b9⋯.png (45.33 KB, 400×432, 25:27, qcp.png) (h) (u)
):
▶To the real Q: secure drops can continue The Board Owner !!!ZTY0ZjM1M2UwOWM5  9cbc1c No.258902[Reply][Watch Thread][Show All Posts]
Board owner in posting solution update shock!
Sirs,
You are welcome to continue updating us with real insider information on upcoming events here:
I am the board owner there and I have a name and secure tripcode that looks like this:
The BO ##lL40zM
Just get yourself a secure tripcode, one with two hashes in the name field like so: Q ##QClearancePassword – and win our trust the old-fashioned way like you originally did. The board is similar enough to 8chan that posting there should not pose too much trouble and the admins are competent and patriotic.
I look forward to future enlightenment at your sure hands.
Sincerely,
The Board Owner.
---
File (acded6acfb9d5aa⋯.png (450.23 KB, 635×415, 127:83, clownshoes.png) (h) (u)
):
▶Jan 5th Q onwards is a LARP – proof The Board Owner !!!ZTY0ZjM1M2UwOWM5  8e9283 No.258430[Reply][Watch Thread][Show All Posts]
Q posts from Jan 5th onwards are a LARP
Greetings skeptical anons. Q has not posted on any boards since as far back as Jan 4th and possibly even earlier – Jan 2nd. In this thread I will present absolute proof of this in the form of IP logs, style analysis and content analysis as well as some screenshots taken from some namefagging clowns' Discord server. The implications are disturbing of course: it means that the move to /thestorm/ and then the almost immediate second move to /greatawakening/ and /qresearch/ were not Q but a deliberate splitting tactic caused by disinformation. A few of you have realized this to your credit.
Let's get started.
60 posts and 13 image replies omitted. Click to expand.
▶More proof the current 'Q' is an imposter The Board Owner !!!ZTY0ZjM1M2UwOWM5  b7de0a No.258897
> Board owner in /cbts/ deleted posts and then lied about the IP address.
I didn't lie about the IP. Here's proof for the watching real Q team and the Wizards and Warlocks (and any anons with an IQ over 60): first pic is Q on the 22nd Dec confirming he's always used more than one device. Second pic is the log of all the posts from one of Q's known IPs – we know it's him because it has his trip and includes the bombshell post with the highly damning directory listing of Anthony Weiner's laptop with the entire murder of Seth Rich and subsequent coverup in sequence order. Original HTML file here:
https://anonfile. com/acg30bd5b4/IP___2a_07_Vg0mi2j5K2lmCDl3Xs6DXO22HHcWIPrrBY6UQX_Hi7UF7qtHS52Pq.html
Notice some things about this log:
1. It doesn't have all of Q's posts from the period. The Dec 25th posts aren't here for example. This is not a mystery – Q has used more than one device to post from since the very beginning and has said so a few times.
2. Last known good Q based on IP was in fact January 4th.
3. The IP hash from known good Q doesn't match Q's IP hash from the 5th of Jan – third pic related – despite this 'Q' claiming:
>Trip !2n is fake.
>IP today is same as always and secured.
>If mods are stating otherwise board is compromised.
>Q
Trip !2n was an error entering the password mousebrain. Read the map – he explains what happened.
IP today is same as always and secured? You fucking moron Breadbox. Not only are you too stupid to have read the previous drops that TOLD YOU that Q has ALWAYS used multiple devices to post on the chans (4th pic related from the time I locked him out so he would change his old trip), but you're the one that's clearly lying here – this IP hash doesn't even remotely match Post too long. Click here to view the full text.
---
File (b349301fbc49058⋯.png (16.68 KB, 559×680, 559:680, resigned ceo's.png) (h) (u)
):
▶Post CEO/President/Notable Resignations Here with date Anonymous  668999 No.146483[Reply][Watch Thread][Show All Posts]
Oman Air CEO Paul Gregorowitsch Oct. 16, 2017
ASCENDAS Funds Management CEO Chia Nam Toon Oct. 20, 2017
Hudson's Bay CEO Gerald Storch Oct. 20, 2017
Red Cross Texas Gulf Coast Region CEO David Brady Oct. 28, 2017
BuildDirect CEO Jeff Booth Oct. 29, 2017
Podesta Group founder Tony Podesta Oct. 30, 2017
Menninger Clinic CEO Dr. C. Edward Coffey Oct. 31, 2017
Renaissance Technologies CEO Robert Mercer Nov. 2, 2017
Ardent Leisure CEO Simon Kelly Nov. 7, 2017
El Al CEO David Maimon Nov. 8, 2017
Altice CEO Michel Combes Nov. 9, 2017
Public Protector Busisiwe Mkhwebane CEO Themba Dlamini Nov. 14, 2017
James Cancer Hospital CEO Michael Caligiuri Nov. 16, 2017
PR Electric Power Authority CEO Ricardo L. Ramos Nov. 17, 2017
Ellies CEO Wayne Samson Nov. 21, 2017
Hewlett Packard CEO Meg Whitman Nov. 22, 2017
Oi SA CEO Marco Schroeder Nov. 24, 2017
Tumblr CEO David Karp Nov. 27, 2017
London Stock Exchange CEO Xavier Rolet Nov. 28, 2017
Bruce Telecom CEO Bart Cameron Nov. 29, 2017
TravelCenters of America LLC CEO Thomas O'Brien Nov. 30, 2017
Tricentennial Commission CEO Edward Benavides Nov. 30, 2017
City Light CEO Larry Weis Dec. 4, 2017
Steinhoff's R100bn CEO Markus Jooste Dec. 5, 2017
Uchumi Supermarkets CEO Julius Kipng'etich Dec. 6, 2017
Post too long. Click here to view the full text.
137 posts and 5 image replies omitted. Click to expand.
---
File (ac707c3e297b794⋯.png (563.23 KB, 720×720, 1:1, 1510099035261.png) (h) (u)
):
great post. i watched a movie recently, was thinking this was what it's "really" about. You confirmed it. thanks!
▶Anonymous  3df08b No.258701>>259011
>harvest
There's no harvest. Every one progresses according to his own merits, experiences and learnings. All the harvesters are of the false light and corrupt demiurgic parasites.
I would love to know if that was a rothschild, because that would confirm to me that they are idiots.
That guy knows nothing about the body, and obviously reads into "modern health" too much (which I thought THEY were influencing… perhaps one of the other families)
Indeed, there is a harvest. It's because there are atrocities on this earth being carried out by a few admonished world leaders. Their exploitation's will cease from existence, as will their souls.
---
File (2b5b9853c149588⋯.png (358.09 KB, 1242×2208, 9:16, 44B05C97-F302-4D55-AF24-C8….png) (h) (u)
):
---
---
File (fe88e3f239cf44c⋯.jpeg (41.99 KB, 612×391, 36:23, Roths.jpeg) (h) (u)
):
▶Rothschild Family W&W!J/2AeUTICM  9f3deb No.1362[Reply]>>252580 [Watch Thread][Show All Posts]
>Post research, news, links, etc. of all things Rothschild, related bloodlines, their interests & symbols, and things like Rothschild Island / the plane crash happening.
>If your research involves multiple topics, be sure to cross-link in appropriate threads.
>Try to stay on topic and only post relevant things. Keep /cbts/ clutter-free!
>Godspeed
76 posts and 37 image replies omitted. Click to expand.
I'm not sure if you are still looking for it but here it is. Enjoy
---
File (4d5ea1362b42967⋯.jpeg (331.95 KB, 1242×2208, 9:16, 6BFF900B-A76E-419E-A6AE-E….jpeg) (h) (u)
):
---
▶SINGULARITY within THREE YEARS (February 2020) Anonymous  b39b57 No.290[Reply][Watch Thread][Show All Posts]
Rollout Schedule (tiered, staged implementation of systems):
>Alpha release (early adopters, introduction to public) ALREADY UNDERWAY. basic agents w/o network tools
>2018 stable network launch (singularitynet)
>developers + corporations join up en masse and AI asymptotic genesis begins
>AGI (artificial general intelligence, swarm AI, intraconversational chatbots, neurological processing) gains its stride and overtakes human creative/intellectual capacity
THE CLIFF WILL BE STEEP
PLEASE heed my warning
65 posts and 56 image replies omitted. Click to expand.
File (c86ef7e95430224⋯.jpg (14.66 KB, 500×343, 500:343, 1512212239894.jpg) (h) (u)
):
This thread is completely larp, untrue and homossexual.
Whatever this A.I. larper shitposting the same picture is, he is completely homossexual and gay.
Thx for the inspiration pal. I see you and raise you some perspiration.
---
File (2457d85f4232130⋯.png (405.68 KB, 646×910, 323:455, ClipboardImage.png) (h) (u)
):
▶QMap PDF – CBTS – Thread Anonymous  3e3385 No.137599[Reply]>>258576 [Watch Thread][Show All Posts]
Latest version
Link: https://anonfile.com/a0a6uaddb4/Q_s_posts_-_CBTS_-_4.2.0.pdf
Version #: 4.2.0
Alternate Download: https://www.megaupload.us/1jjT/Q_s_posts_-_CBTS_-_3.9.1.pdf
Version #: 3.9.1
CONTACT
Email: iambecauseweare@pronton.com
Twitter:"" https://twitter.com/1ambecauseweare
PREFACE
Hello World.
QMap PDF Anon here o7
The purpose of this thread is to help me, therefore to help everyone, to update the QMap PDF.
I wanna trigger that lovely autism power to help me out to fill in the blank part of the PDF.
"As you all know, I created the QMap PDF not only to log every Q posts, to source them and so,
but I also wrote it in a way that it would be readable by normies, so they have access to it, with news, links, comments and what so ever."
(((YOU))) HELP (((ME)))
How to help me out
– Share the news links relevant to the Q posts that you feel should be in the QMap PDF.
– Point out errors, faggotery, 404 links, missing links, w.e you found that seems wrong/incorrect/incomplete in the PDF.
– Share graphics that are missing and could be usefull.
Post too long. Click here to view the full text.
58 posts and 13 image replies omitted. Click to expand.
▶Anonymous  4615d1 No.258576>>258639 >>258940
File (999ba6bb8e07aa6⋯.png (582.69 KB, 647×912, 647:912, ClipboardImage.png) (h) (u)
):
File (ad278968fce6cb2⋯.png (583.83 KB, 645×909, 215:303, ClipboardImage.png) (h) (u)
):
the last true version of this QMap is this one, the v 4.2.0, and what a symbolic number it is!
---
▶The Field Operators Guide. Anonymous  04b27a No.178174[Reply][Watch Thread][Show All Posts]
Q provides cryptic numeric clues suggests there is a map involved, much head scratching ensues therefore a guide to help out there.
Let's consider the simple numeric sequence 5+10+15=30 what could this mean we ask ourselves and in terms of known quantities it could refer to a month or the orbital period of Saturn, given an interesting conjugation of the latter took place at the Winter solstice perhaps that, but it can be realized that others have had an interest in the same sequence, to wit the Hebrews and their schematic of Israel and the Heavenly Temple.
They were fond of laying out the twelve tribal patriarchs around squares whether in desert encampments or idealized Heavenly cities and indeed the Christian Book of Revelations also ends with the Heavenly Temple becoming established upon Earth, but what is really meant by that?
The Hebrew mathematics are very clever, they involve the numbers 1 to 13 excluding 11 who in the Genesis narrative is understood as the 11th born child of Israel a daughter, namely Dinah, thus the narrative was written with sums in mind, but there was a much earlier basis for this tradition of the Heavenly Square, to the Sumerians it was the Field Constellation or Pegasus square and it was a basic unit of measure that could be subdivided, thus a basis of mathematics also and as a field the sum of all elements of creation, a periodic table as it were, from it Enki and Ninhursag were understood to have produced life and indeed planted a tree of such within it that extended through the constellations upwards towards Sirius.
226 posts and 215 image replies omitted. Click to expand.
▶Anonymous  5e5eed No.258967>>258968
[pop]
YouTube embed. Click thumbnail to play.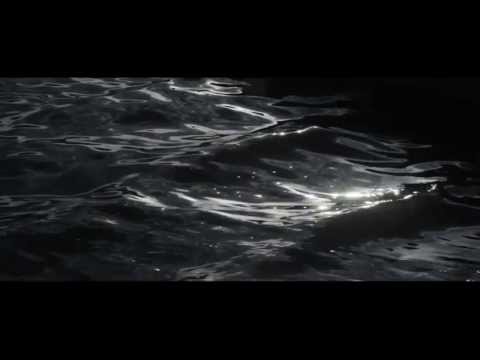 The doctrine of the New Atlantis or re-discovery of such, the opening quote reminded me of American Gods by Neil Gaiman.
As the land under the influence of Neptune that would also correlate to were the light first emerged from the waters, the origin of the Asar and the sages, in theory, with America it is always about making waves.
The Indo-Iranian expression 'child of the waters' is paralleled by the Sumerian expression
dumu abzu 'child of the waters.' This epithet is applied to several deities associated with water: Enki's son, variously named Asar(i),Asariluhi or Asaralimnuna, known as the 'light of the gods'; Dumuzid (dumu zi(d) 'the true child,' Dumuzid abzu 'the true child of the waters', an aspect of the goddess Nanše, "the power to new life in the watery deep"
>He is the son of the god of subterranean waters, Enki, and is described not only as the 'great ruler of the abzu and, in Akkadian, as the 'light of the gods
Iranian and Indic are in concord with regard to an apparently inherited numinous force or deity by the name of Apām Napāt usually rendered the 'child of the waters.'
>The Sumerian god of the waters known as Nudimmud may also belong here if a pre-form
*Ne(t)tunud has also been reshaped, on the analogy of nouns to the attested Old Sumerian
Nute(m)mud
▶Ullr  e90de7 No.258987>>258990
A Runic calendar (also Rune staff or Runic Almanac) is a perpetual calendar, variants of which have been used in Northern Europe until the 19th century.
The calendar is based on the 19-year-long Metonic cycle, correlating the Sun and the Moon. Runic calendars were written on parchment or carved onto staves of wood, bone, or horn. The oldest one known, and the only one from the Middle Ages, is the Nyköping staff from Sweden, believed to date from the 13th century. Most of the several thousand which survive are wooden calendars dating from the 16th and the 17th centuries. During the 18th century, the Runic calendars had a renaissance, and around 1800, such calendars were made in the form of tobacco boxes in brass. On one line, 52 weeks of 7 days were laid out using 52 repetitions of the first seven runes of the Younger Futhark. The runes corresponding to each weekday varied from year to year.
On another, many of the days were marked with one of 19 symbols representing the 19 Golden numbers, the years of the Metonic cycle. In early calendars, each of the 19 years in the cycle was represented by a rune; the first 16 were the 16 runes of the Younger Futhark, plus special runes for the remaining three years: Arlaug (Golden Number 17), Tvimadur (Golden Number 18), and Belgthor (Golden Number 19). The new moon would fall on that day during that year of the cycle. For example, in the 18th year of the cycle, the new moons would fall on all the dates marked with Tvimadur, the symbol for year 18. Later calendars used Pentadic numerals for the values 1–19. https://en.wikipedia.org/wiki/Runic_calendar
The Elder Futhark names this rune Hagalaz; To the Icelanders and their Younger Futhark, it is Hagal. The Anglo Saxon and West Germanic folk call this rune Haegl. To Guido von List – he too named this rune Hagal. The rune poems sing of this rune- the destructive hail that rains down upon us. Yet this rune has the power to heal the body and calm the mind. It is a health promoting and holy rune. Some people form the rune with two upright staves joined by a diagonal one. This is the way the rune is drawn in the Ar Kan Rune Lag – the rune system of Woden's Folk. When performing collPost too long. Click here to view the full text.
*******************************************************
Theresa May's Father
The Serial Killer, The Traveller's Daughter, and the Cover Ups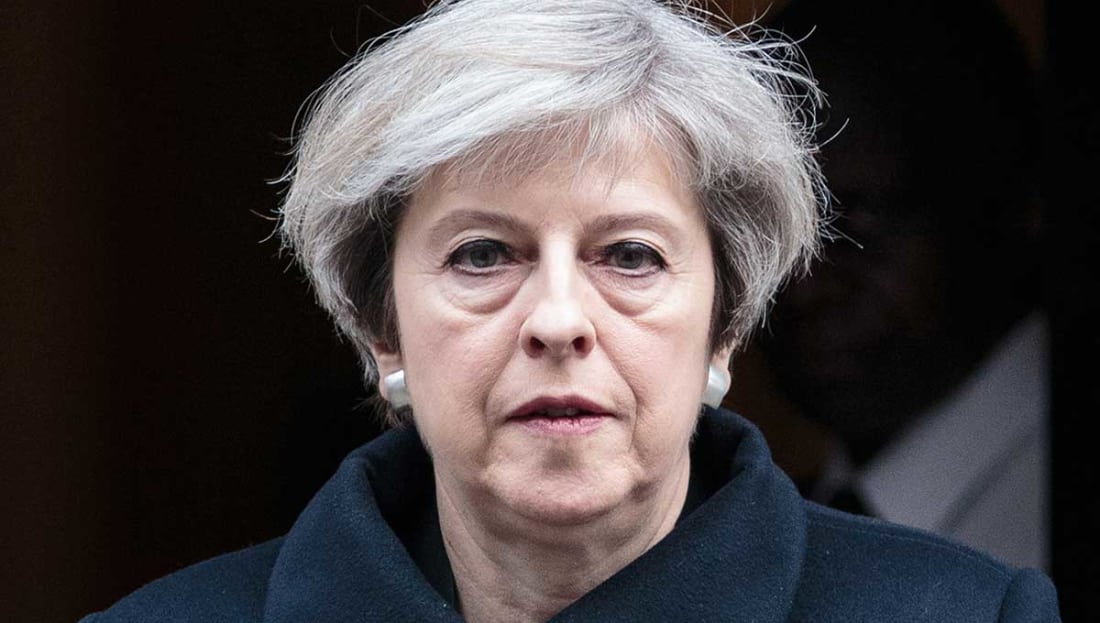 Theresa May's Father, Reverend Hubert Brasier, was born on 20th August 1917 at 61 Clonmore Street, Wandsworth, London. Like many people a century ago, his was a home birth. Hubert's father, Tom Brasier, was a military man. He had served as a sergeant in the King's Royal Rifles, but was a clerk by the time Hubert was born. Hubert's mother's maiden name was Amy Margaret Patterson and they had married 8 years prior in Hampshire. Amy and Tom's first son, James David Brasier, had died within a year of his birth in 1911 in Uttaranchal, India, where Tom Brasier had been deployed whilst in service. Two years later, in 1919, Hubert was joined by his younger sister and only other sibling Jean Robina Brasier.
By 1938, Hubert Brasier was 21 years old and attending Leeds University. On the 27th April 1939, preempting World War 2, Neville Chamberlain's cabinet introduced limited conscription. Single men between the ages of 20 to 22 were now eligible to be called up for compulsory military service. A month later the 'Military Training Act' was passed in the UK Houses of Parliament. On the 3rd of September 1939 WW2 began and the 'Military Training Act' became the 'National Service (Armed Forces) Act' which increased liability of call up to men aged 18 to 40.
In the year 1940 Hubert Brasier, then 23, had a decision to make. As a man of his age in the early years of WW2 he was probably heading to fight the Nazi Wehrmacht, or heading to defend British colonial outposts. Hubert Brasier felt his only path was that of the Anglican-Catholic Church, and he joined the priests at the Community of the Resurrection Seminary School in Mirfield, West Yorkshire. In years to come the Community of the Resurrection would become known for the systematic sexual abuse of children at the seminary by the Italian Verona brothers, who were rampant sex offenders in the 1960's and 1970's. However the seminary in Mirfield in the early 1940's was just about to start welcoming its first refugee children. In December 1941 mass bombing of Sheffield and other northern industrial towns meant many children were evacuated to the countryside. The residents of Mirfield were some of the first to support the war effort and receive evacuee.
The Community of the Resurrection had only been founded at the later part of the 1800's. The people of Mirfield took some time getting used to having the single young men of the seminary walking around the village. One Mirfield resident recalled them being referred to as 'The Petticoat Men of t'Resurrection'. In the early 1900's the residents of Mirfield grew suspicious of the men of god and this climaxed to a protest outside the Black Bull in Mirfield proper. Father Frere, a talented musician who was popular with the locals, stood on a chair and used his preaching talents to good effect. The community of Mirfield and the Community of the Resurrection were a tight knit unit by the 1940's. When the northern industrial hub of England began to be targeted by the Luftwaffe nightly, many children from all over England were evacuated to communities such as Mirfield. Hubert Brasier would only stay in Mirfield for the beginning of his training.
In 1942 he was designated to a new church, in London, and after a year of hands on priestly experience he would be ordained. Hubert's first placement was at The Church of St Andrew on Sandhurst Road in Catford, Southwark. The bombings were numerous in Catford, and the community was very close, soon to be brought closer by tragedy. On the 20th January 1943 a bomb landed directly on the local Sandhurst Primary School, 38 Children were killed alongside 6 teachers. To be a man of God in this devastated community would have meant sharing a lot of suffering and loss. The parents of many of the lost children agreed for them to be buried in a mass grave at Hither Green Cemetary, and for a terraced memorial to be laid in their honour.
Theresa May's father was still a bachelor priest at this point in history. During the war life, the whole of London could be savage. The bombing brought death daily to Lewisham and the number of funerals were overwhelming for all of the local religious institutions. When war ceased Hubert continued to serve the Anglican-Catholic community of Catford until 1948 where he was relocated to a Reigate in Surrey and the very small, steeple-free church of St Luke, in the Southpark area. In contrast to The Church of St Andrew in Catford, St Luke's was almost retirement. Obviously the stress and strain of the war experience had affected the still single Hubert, and the transfer made for good respite. In 1952 Hubert had reached the age of 35, and as in Mirfield at the turn of the century, celibacy provided more questions than it answered. Communities were already rife with gossip and speculation about the private lives of others. It can be presumed that the Anglican-Catholic churches history of child abuse is older than just the last 60 years, and it would usually be easier for a priest to be married.
The Serial Killer
The following year, in 1953, Hubert became the Chaplain All Saints at Eastbourne Hospital in Sussex. Over the next 6 years he would work alongside the famous serial killer Dr John Bodkin Adams. For those who are unaware of Dr John Bodkin Adams, he was believed to be the Harold Shipman of his age. He would usually prey upon his more elderly patients, convincing them to put him in their wills, of which over 130 complied. They were soon given an injection by Bodkin Adams, and would conveniently pass away of 'natural causes' soon after. On review more than 165 of the deaths that Dr Bodkin Adams oversaw were seen as suspicious. The suspicion was not a well kept secret amongst staff at Eastbourne Hospital, most of the nurses had voiced their concerns to their superiors. They were believed to have been ignored on purpose, as the newly founded NHS was considered to be under political threat and a scandal that could see a general practitioner sentenced to death was to be avoided at all cost. The problem was Dr Bodkin Adams just couldn't stop himself. He was being protected by Lord Gwynne who was believed to be his secret gay lover, and was an extremely well connected politician.
Hubert Brasier would have given last rights to many of those killed by Adams, he may have even taken confession from Bodkin Adams himself, who when asked by the press if he was guilty of stealing from old women said 'I have made my peace with God over that'. Eastbourne Hospital is where it is believed that Theresa May's mother Zaidee Mary Barnes met Hubert Brasier for the first time. Hubert was 11 years her senior and Zaidee had already been diagnosed with MS, and was a regular visitor to Eastbourne Hospital. Whether or not in the 1950's society it was considered appropriate for a celibate hospital chaplain to marry a patient, that is what happened in 1955. Zaidee and Hubert were married in Reading in front of Zaidee's father Reginald James Barnes whose profession is recorded in the wedding certificate as a 'Traveller'. On October 1st 1956 Theresa Brasier was born in Eastbourne hospital. The following year Dr John Bodkin Adams would be acquitted of murder in a trail that was an obvious cover up, however he was convicted on 8 counts of forging a prescription, 4 counts of making false statements on cremation forms, and 3 offences under the Dangerous Drugs Act 1951. He would be temporarily struck of the NHS, only to be reinstated in 1961 when the proverbial dust had settled.
As chaplain of Eastbourne Hospital Hubert was under the Chichester Diocese of the Church of England. During the 1960's til the 1990's this diocese has some of the worst examples of child sexual abuse committed by priests. The numbers and the scope of the phenomenon is truly astounding. Canon Gordon Rideout who was the Vicar of All Saints in Eastbourne was jailed for ten years for 36 separate offences on 16 children between 1962 and 1973. Peter Ball, former Bishop of Lewes was convicted of abuse in the 1980's and 1990's. Former priest Keith Wilke Denford of Burgess Hill and organist Michael Mytton were convicted of historic sexual abuse. Vickery House, a former Brighton priest was also convicted along with the former Vicar of Brede, Roy Cotton. Former Vicar of St Barnabas in Bexhill was charged and convicted of historic allegations amongst many others. But Father Hubert Brasier was about to be offered a fantastic opportunity that would take him from the Chichester Diocese.
In 1959, Theresa May's father, Hubert Brasier was installed as the 1st Vicar of Enstone with Heythrop, deep in the Diocese of Oxford. This cannot be understated, it was quite an achievement. Only 4 miles from Chipping Norton this was a sought after location and Hubert would have been the envy of many men of the Anglican-Catholic cloth. Hubert is approaching his mid forties and it may be time to permanently settle for the sake, and sanity of his family. He lives the quiet life in Enstone for 11 years with only records of baptisms, funerals, and weddings to note his existence. In 1970 Hubert is moved to be Vicar of Wheatley in Oxfordshire as Zaidee's condition was worsening and he was no spring chicken anymore.
On October 12, 1981, Hubert was killed in a car accident on his way to a service at a local church in nearby Forest Hill. His Morris Marina edged out of a central reservation and in front of an oncoming Range Rover driven by a chartered surveyor named Desmond Hampton. Hubert Brasier died of head and spinal injuries sustained in the crash soon after, Zaidee would pass away months later. The Oxfordshire Coroner Nicholas Gardiner recorded a verdict of accidental death.
The Cover Ups
So there is the life of Hubert Brasier, it doesn't seem like there's is much to see. Yet just after Theresa May took over at No.10 her campaign team started to request the deletion of web addresses linked to Hubert Brasier. If you were to go to Wikipedia and type in Hubert Brasier there will be no results. I first realised that he had once had a Wiki entry when I found a version of it in French, and then one in Spanish. Any researcher has the wonderfully named 'Wayback Machine' to help them nowadays. You can go to the archive and find pages that have been deleted, only if you can work out the original web address. In this case you can copy and paste the Wikipedia page address and add Hubert_Brasier to the end. You will see Hubert's Wiki page in all its former glory from a snapshot archived on 17th July 2016. For some reason the people around May, or May herself, do not want you looking into the history of Hubert Brasier. After researching Hubert's life I came across many pages that had been removed, links to nowhere, and a few conspiracy theories too. On investigation of Hubert's Wiki entry there is nothing damning present. It's not a large entry, it covers only the basics, so why would you want it removed? The only important information it seems to contain is Hubert's placements within the Church of England, and that he's Theresa May's father.
On 8th July 2014, Theresa May as Home Secretary, oversaw the appointment of Baroness Butler-Sloss to the inquiry set up to investigate child sexual abuse by prominent politicians and clergy in the previous decades. Within 6 days of the announcement of Baroness Butler-Sloss as chair, she was forced to stand down for obvious conflicts of interest. Theresa May had selected somebody whose brother was Attorney General during some of the periods being investigated. Later the same year May chose the then Lord Mayor of London, Fiona Woolf, to chair the inquiry. Fiona Woolf had to stand down when it became apparent that she had lived near Leon Brittan, who had also been accused of alleged sexual abuse. She recalled sending him and his wife a dinner invite at around the time of the accusations. It was almost as if Theresa May was sabotaging the inquiry with no regard for the victims who still required answers. On 4th February 2015, May announced that Dame Lowell Goddard, a New Zealand High Court judge, would be taking over as chair. But a month after Theresa May became Prime Minister, in August 2016, the new Home Secretary Amber Rudd announced the resignation of Dame Lowell Goddard. Soon after her resignation it was announced that one of the existing panel members, Professor Alexis Jay, became the chair. But now the inquiry has faced serious and obvious questions about its credibility.
To get things so badly wrong must be almost impossible. Theresa May never seemed to meet any of her immigration targets as Home Secretary, and it is truly hard to name her recorded achievements whilst she has been in office. But the inquiry into child sexual abuse seems to be something Theresa May does not want to face. My thoughts are that the investigation will focus on Tory MP's who frequented the infamous Elm Guest House, but also the Diocese of Chichester, once the ecumenical home of her Father Hubert Brasier. So what is it that you fear Mrs May? The truth about your colleagues, or is it something much closer to home? Maybe May is terrified of people connecting her with the name Brasier?
I have done my best to build an accurate jigsaw from all the pieces I could locate, but it may need a different set of eyes to see the real picture.
******