JUNE 06 2019
HIGH COUNCIL

of

HEAVEN
"INTERNATIONAL ARREST WARRANT"
"

I AM the MIGHTY I AM PRESENCE
SAINT ANDREW and I AM SPEAKING

"
Let this be known as an official list of NAMES to be ARRESTED for TREASON and COUNTRIES on this PLANET, from the ORIGINAL "

SAINT ANDREW

" from the desk of SAINT ANDREW representing the "COMPANY of HEAVEN and the HIGH COUNCIL"
**************************************
IAW # 0002                                                                       Date: June 06 2019
For the following corrupted beings who have committed anywhere from around 3 to 12 or more "TREASONOUS CRIMES against HUMANITY" in different respective countries as well as their own represented aiding and abetting various crimes in more than 1 country. We from the COMPANY of HEAVEN request the arrest of these following names:
JUSTIN TRUDEAU
PIERRE ELLIOT TRUDEAU [THEFT, LIES, LONG-STANDING CHILD PEDOPHILIA RING and COVERING-UP CRIMES against Humanity

"BOTH for TREASONOUS CRIMES against HUMANITY"
************************************
Justin Trudeau
Prime Minister of Canada
Justin Pierre James Trudeau PC MP is a Canadian politician serving as the 23rd and current Prime Minister of Canada since 2015 and Leader of the Liberal Party since 2013. Trudeau is the second-youngest Canadian Prime Minister after Joe Clark; he is also the first to be related to a previous holder of the post, as the eldest son of Pierre Trudeau.
JUSTIN TRUDEAU For these various "CRIMES against HUMANITY"
TREASON against CANADIAN CITIZENS
MISREPRESENTING RULE and MISS-USE of TAXPAYER DOLLARS
OBSTRUCTION of JUSTICE and tampering with evidence
Over 800 PAY SCHEDULES for HUMANITIES MONEY
PEDOPHILIA and STEALING monies for PEDOPHILE activities

SEX-TRAFFICKING OUR CHILDREN
NXIVM SEX-SLAVE TRAFFICKING
 LOWER and doctoring PEDOPHILIA and Beastiality Laws in Canada to let him off the hook. [Witnessed by myself]
AIDING and ABETTING – ISIS TERRORISTS to attack humans
FALSE-FLAG set ups – shooting people real and faked for GUN GRABS by TRUDEAU paid TERRORISTS by our tax-dollars

FOREIGN AID when over 300,000 CANADIAN citizens are homeless
EDUCATIONAL CRIMES by paying newspapers and television stations to LIE to HUMANITY and his various crimes.
RUNNING CANADA into the GROUND FINANCIALLY with outrageous LIES by RIDICULOUSLY CLAIMING the BUDGET will BALANCE itself  whilst running-up at 3o billion dollar deficit in 2016
CLAIMING the TRUDEAU FOUNDATION is non-profit yet places 125 million of TAX-PAYER dollars into his PEDOPHILE FOUNDATION
Weakening OUR SUBMARINE MILITARIES and using chinese tech
PLEDGES ALLEGIANCE to FOREIGN AGENTS [ILLEGAL BRITISH RULER] SELLS OUT CANADIANS to ILLEGAL DRACONIAN LAWS
ILLEGAL STEALING NATIVE LAND and SELLING IT FOR PROFIT and ILLEGALLY forcibly removing NATIVES off their own lands by BRUTE POLICE FORCE rendering thousands HOMELESS
RIGGED 2015 ELECTIONS, PLANNING on RIGGING 2019 Elections
MANY MORE CRIMES that are UNLISTED and on-going
Gives MILLIONS of TAX-DOLLARS to other Countries in Foreign aid
JUSTIN TRUDEAU was CLONED in 2015 as in NOT even human. He is a human cloned body with a NEGATIVE EVIL reptilian inside him.
***************************************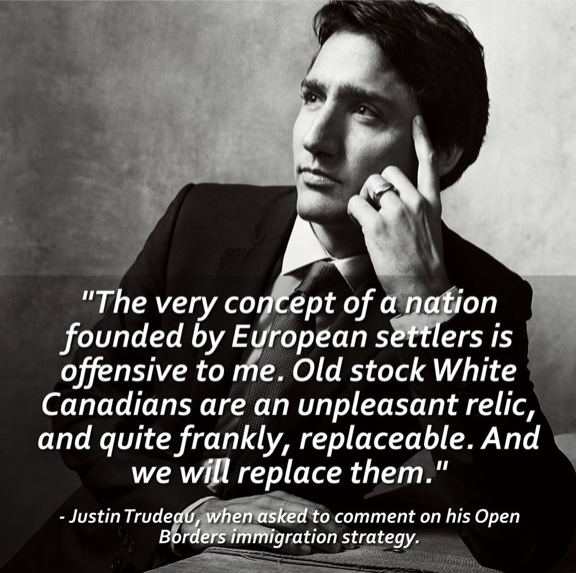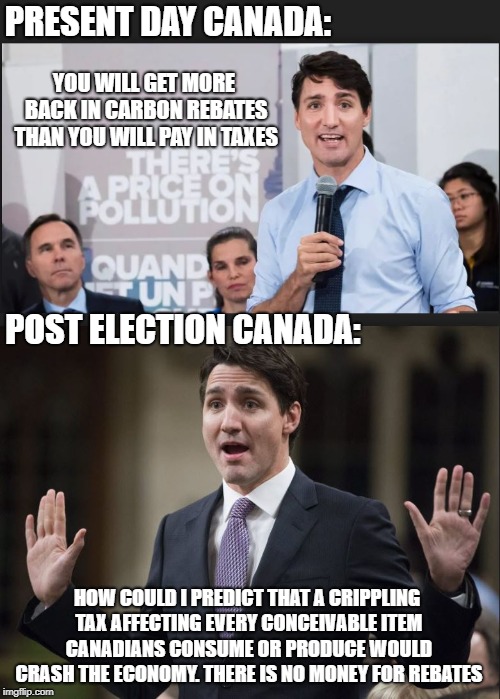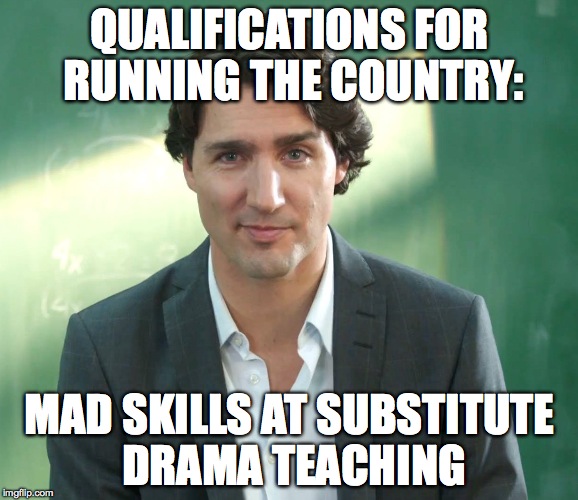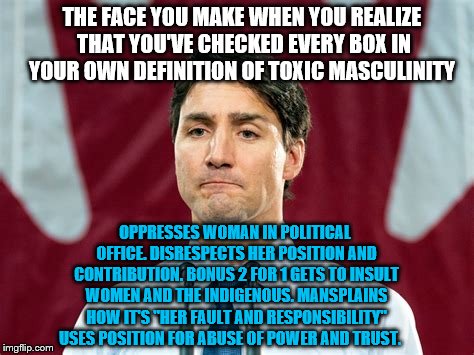 Reptilian Canadian Prime Minister
The reptilian are in power and

we

were

Genetically engineered

to be

their slaves.
Premier ministre reptilien du Canada
l
*************************************
"

I AM the MIGHTY I AM PRESENCE
SAINT ANDREW and I have SPOKEN

"
And so it is.