YES, had a little chat with mother/father GOD that the CABAL was clearly RIGGING the USA ELECTION for rotten BIDEN as there is "NO WAY" that BIDEN would be winning ! Like the CABAL just RIGGED the NEW ZEALAND = {BANKSTER/MOB} – [S]ELECTIONS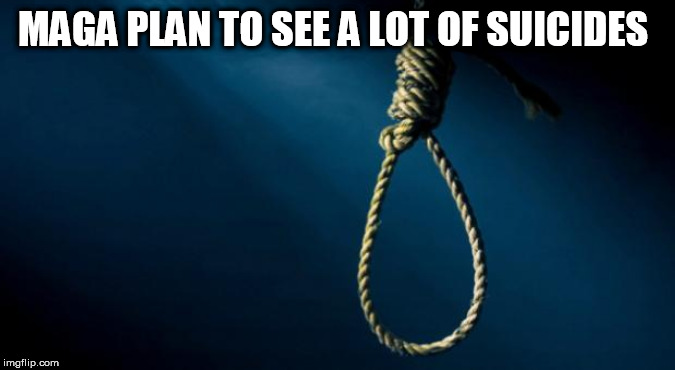 POTUS: 'We Won The Election' || Sierra (NZ)
Operation Disclosure | By Sierra (NZ), Contributing Writer November 4, 2020 Clearly rigged. President Trump KNOWS he has won the election a… Awakening Channel: International Network of Lawyers, C19 is a Global FraudOperation Disclosure's Compilation of News Articles/Videos — October 20, 2020Awakening Channel: Global Alliance Exposes the C19 Scam

Operation Disclosure | By Sierra (NZ), Contributing Writer
November 4, 2020
Clearly rigged. President Trump KNOWS he has won the election and is calling 'fraud' – exactly as predicted by Cue.
#BREAKING: TRUMP: "Frankly, We did win this election…"

"This is a major fraud on our nation… We'll be going to the U.S. Supreme Court."

"We want all voting to stop. We don't want them to find any ballots at 4 o'clock in the morning." pic.twitter.com/hWSL11rnsq — Breaking911 (@Breaking911) November 4, 2020 The fraud situation was forecast by Cue in this recent drop…
TRUMP: "They want to take it to court."

"Make no mistake, they will contest this legally in battleground states."

Predicted. Q/Q+ pic.twitter.com/UUlb7QWXqa — We⭐Are⭐Q⭐ (@ForceTheQ17) November 4, 2020 Tweeter Paul Ferber sums up the situation as it currently stands.
To summarize the evening: President Trump has won handily. But the swing states of Georgia, North Carolina, Pennsylvania, Wisconsin and Michigan suddenly called a halt to their vote counting, despite Trump being ahead and uncatchable. Not suspicious at all. — Paul Furber (@paul_furber) November 4, 2020 A summary of the states where votes are yet to be counted…
Trump has substantial leads in PA, MI, and WI with 70%-80% of the vote counted. If he wins these three states, AZ doesn't matter: he wins. But: Trump is closing the gap rapidly in AZ and there are still many votes to be counted. — Chris Buskirk (@thechrisbuskirk) November 4, 2020 Why has the vote counting stopped? Simply because the DS is losing and needs time to 'find' more votes.
Trump is right.

State Dems decided to just STOP COUNTING VOTES and shut the election down, hit the 'pause' while they go try to find votes to flip the race in their states.

This IS a fraud on the country. — Who's Gonna Be Lucky Indicted #2? – Brian Cates (@drawandstrike) November 4, 2020 Burst water main near ballot station? How convenient – for the DS.
true story … https://t.co/BbnROgwmkC — Watergate x1000 (@Watergate1000) November 4, 2020 Great advice from Aussie Dr McGregor…
Keep the faith Patriots.

We are being tested.

All these shenanigans will only expose more corruption.#POTUS is in the lead and we are witnessing a pre-planned strategy to cast doubt by the MSM.

They are firmly in the eyes of the public and their "mirage" won't work. — Dr Russell McGregor (@KillAuDeepState) November 4, 2020 Final word…
Listen carefully.

Trump never makes a statement that doesn't come true. He has already won. The media is simply unwilling to admit it.— 🇺🇸 3Days3Nights 🇺🇸 (@3days3nights) November 4, 2020 Remember at all times – you are watching a movie. President Trump and the Alliance need to SHOW the public the total corruption of the MSM and [D]eep [S]tate.
The Alliance is always in FULL control.
Relax and enjoy the show.
Where We Go One We Go All.
Love and Light
Sierra (NZ)
https://operationdisclosure1.blogspot.com/2020/11/potus-we-won-election-sierra-nz.html
Video: Rudy Giuliani – CENSORED: Here Are The Crimes They Are Hiding From You – The Biden/Ukraine Pay-For-Play Connection
Posted By: Lion [Send E-Mail]
Date: Saturday, 31-Oct-2020 11:24:48
http://www.rumormill.news/157009
——————– Video: RUDY W Giuliani – "CENSORED: Here Are The Crimes They Are Hiding From You – The Biden/Ukraine Pay-For-Play Connection "CENSORED: Here Are The Crimes They Are Hiding From You | Rudy Giuliani | Ep. 82 https://www.youtube.com/embed/_5bW5eqMTfU
https://youtu.be/_5bW5eqMTfU
https://www.youtube.com/watch?v=_5bW5eqMTfU
——————— Editor comment: Putin is TOO MUCH in denial here in the following. He would have been better off keeping his mouth shut. For Putin to say he 'knows nothing' about a Russian businesswoman named Yelena Baturina, who sent $3.5 million to Rosemont Seneca Thornton in 2014 as a payment to a "consultancy agreement, is absurd by any means. Nothing involving multi national dealings from the widowed wife of the former mayor of Moscow, would go unnoticed by Putin. When Putin then claims 'I Don't See Anything Criminal' from Hunter Biden, and then says 'he doesn't know anything about it' – in the same breath, something definitely smells rotten in Moscow. ———————- Russia's Putin Defends Hunter Biden Against Trump's Claims: 'I Don't See Anything Criminal' By Danielle Ong 10/25/20 AT 9:47 PM Putin claims Hunter "did nothing criminal" following Trump's accusations. The Russian president said the younger Biden made "good money" from dealings with Ukrainian businesses. Putin also denied having any knowledge of an incident cited in a report by Senate Republicans Russian President Vladimir Putin on Sunday spoke in defense of Hunter Biden after U.S. President Donald Trump accused him of engaging in business with Ukraine. In a broadcast on Russian state TV, Putin responded to Trump's comments during the second presidential debate and said he "does not see anything criminal" about Hunter's dealings with Ukrainian companies, Reuters reported. "Yes, in Ukraine he (Hunter Biden) had or maybe still has a business, I don't know. It doesn't concern us. It concerns the Americans and the Ukrainians," Putin said. "But well, yes he had at least one company, which he practically headed up, and judging from everything he made good money. I don't see anything criminal about this, at least we don't know anything about this being criminal," he added. Putin also appeared visibly annoyed after being asked to comment about Trump's claims that Hunter received payment from the widow of Moscow's former mayor. Putin denied any knowledge of the incident, The Independent reported. Trump's allegations came after a partisan investigation led by Senate GOPs alleged that a Russian businesswoman named Yelena Baturina sent $3.5 million to Rosemont Seneca Thornton in 2014 as a payment to a "consultancy agreement." She later was identified as the former mayor's widow. According to The Washington Post, Hunter Biden was the co-founder and CEO of an investment firm called Rosemont Seneca Advisors. It is unclear whether this firm is tied to Rosemont Seneca Thornton. Source: https://www.ibtimes.com/russias-putin-defends-hunter-biden-against-trumps-claims-i-dont-see-anything-criminal-3069584 —————— NBC accused of putting up 'smokescreen' for Biden by 'debunking' document nobody's heard of RT | October 30, 2020 NBC News had its reporters debunk a damaging document about the Bidens that few have heard of, yet it won't investigate emails potentially implicating Joe Biden in foreign deals. Conservatives smelled a distraction campaign. An "intelligence" document purportedly linking Biden and his son Hunter to the Chinese Communist Party was the work of a computer-generated fake researcher, NBC News reported on Thursday. According to the news outlet, the report's author, 'Martin Aspen,' is a fabricated identity and his photograph is a 'deepfake' composite generated by artificial intelligence. The document, published by blogger and professor Christopher Balding at the beginning of October, claims that Hunter Biden made deals in China beyond the alleged deals laid out in a recent New York Post expose. Hunter, according to the document, courted Chinese state money, and Chinese officials and businessmen were eager to hand over cash for the chance to court his father, who was then the vice president of the United States. According to NBC, the document "went viral on the right-wing internet" and "laid the groundwork" for the right to "baselessly accuse candidate Joe Biden of being beholden to the Chinese government." The only problem with that assertion is that few on the right have ever heard of this document, and it was never the basis of the ongoing Hunter Biden scandal in the first place. Instead, the right has been focused on a tranche of Hunter Biden's emails and texts released by the New York Post in mid-October. Allegedly sourced from Hunter's own laptop by Trump's lawyer, Rudy Giuliani, the messages show Hunter attempting to trade access to his father with Ukranian energy tycoons and trying to set up business ventures in China to benefit his family, all while planning to kick a share of his foreign profits up to "the big guy" – which a former business partner of Hunter, Tony Bobulinski, has attested is the former vice president. A media 'smokescreen' According to NBC, the Aspen document is "part of a wider effort to smear Hunter Biden and weaken Joe Biden's presidential campaign." To paraphrase its report, if the document was faked, the entire Biden scandal is brought into disrepute. Except the New York Post's reporting is vouched for by Bobulinski and others who appeared to confirm the authenticity of the emails and texts, including pollster Frank Luntz, who didn't deny that he had taken part in one of the email conversations. While it is unclear if any of the deals laid out in Hunter's messages ever materialized, the Biden campaign has not denied the authenticity of the laptop contents, or accused Bobulinski of lying. The media hasn't pressed Biden on the emails, however. NBC did not report on Bobulinski's claims, except to describe them as an effort to wrap Biden up in a "Pizzagate"-style conspiracy. The Washington Post first suggested the laptop leaks were a "Russian intelligence operation," then told readers in a prominent op-ed to "treat the Hunter Biden leaks as if they were a foreign intelligence operation – even if they probably aren't." The New York Times also tried to tie the laptop to Russia, and only changed its tack when the Director of National Intelligence last week said there was "no concrete evidence" of Russian involvement, a statement seconded by the FBI shortly afterwards. NPR went one further, flat out refusing to "waste the listeners' and readers' time" on the story, which the publicly-funded network called "pure distraction." Some conservatives speculated that with the "Russian disinformation" explanation failing, NBC was trying to deliberately conflate Aspen's dodgy report with the New York Post's leaks, in an effort to discredit the latter and protect Biden. Alexa… what does political desperation look like? — John Ziegler (@Zigmanfreud) October 30, 2020 NBC News is intentionally spreading disinformation to create a smokescreen around the verified information on Hunter Biden they want to ignore https://t.co/7SHxKihWu6 — Buck Sexton (@BuckSexton) October 30, 2020 Although NBC found out that the report's supposed author was a fake – a discovery confirmed by Balding himself, who claims 'Martin Aspen' was invented to hide the true author from Chinese authorities, the network did not disprove any of its contents. They remain unconfirmed and unverified, with mainstream media seemingly uninterested in following them up. Much of the research into Biden's alleged corruption has been carried out by independent journalists, against the wishes of the media at large. Glenn Greenwald, who helped publicize Edward Snowden's NSA leaks in 2013, resigned on Thursday from The Intercept after the outlet he co-founded refused to publish a story critical of Biden. "Journalists are desperate not to know," he said, accusing major news outlets of making "little secret of their eagerness to help Biden win." Source: https://alethonews.com/2020/10/30/nbc-accused-of-putting-up-smokescreen-for-biden-by-debunking-document-nobodys-heard-of/ ——————- Mysterious Hillary Emailgate Whistleblower & FBI's Apparent Decades-Long Cover-Up Ploy By Ekaterina Blinova – Sputnik – 30.10.2020 The Hunter Biden scandal recently propelled by the Trump campaign has much in common with the controversy surrounding the Clintons, Wall Street analyst Charles Ortel says, shedding light on a story of a mysterious high-profile whistleblower who was apparently ignored by the FBI in 2016. Days before The New York Post dropped a bomb on the Bidens alleging that the Democratic presidential contender and his son were involved into a "pay-to-play" scheme, former CIA analyst Larry Johnson and Wall Street analyst Charles Ortel published two separate stories about a neglected State Department whistleblower who informed the FBI about the potential harm to US national interests posed by Hillary Clinton's mishandling of classified data in January 2016. High-Profile Whistleblower's Report Overlooked by Comey The whistleblower's letter dated 10 January 2016 was sent to then-FBI chief Jim Comey. It detailed how the ex-secretary of state used her unclassified server system to conduct government business, thus exposing US secret intelligence information, and suggested that her entourage and other government officials were aware of that the entire time. In addition to this, the whistleblower, who, according to the document, had served in the Armed Forces and the Department of State for many years, provided specific recommendations as to who the bureau needed to interview in order to get further evidence and expressed willingness to testify before the agency officials having "certain TS/SCI clearances." After sending the letter on 10 January, the individual in question personally visited the FBI's premises in Washington on 27 January 2016 to find out whether the exposé reached its destination and provided his credentials to intelligence officers. An FBI report describing this visit was written only a month later, on 22 February 2016, with copies sent to FBI agents Jonathan Moffa and Peter Strzok. The rest is history: on 5 July 2016 then FBI Director James Comey announced that no reasonable prosecutor would bring a case against Hillary Clinton for the emails. Judging from the whistleblower's credentials, knowledge of the matter and the provided evidence, his letter was worth examination and required certain investigative activities, argued CIA veteran Johnson and Wall Street analyst Ortel in their op-eds. "Failure by Comey to even interact with the whistleblower in January 2016 stands in stark contrast to anti Trump efforts launched by the FBI before, during and after the 2016 election", says Charles Ortel. "Moreover, decisions to let Hillary Clinton and others off for mishandling classified information also appear deeply suspicious."It appears strange that the bureau declined to learn more from the whistleblower given that it had started investigating the Clinton email server on 10 July 2015, according to the analyst. "Then, when the determined whistleblower followed up by visiting the FBI Washington Field Office later in January 2016, why did it take so long to write an internal FBI report explaining what happened and what the concerns were?" asks Ortel. "More recently, did US Attorney John Huber examine the whistleblower materials? If not, why not? And, is John Durham evaluating all relevant records? I certainly hope so." Whistleblowers Apparently Ignored or Intimidated Apart from investigating the Clinton email case, Jim Comey also started to look into the Clinton Foundation in January 2016, exactly when the whistleblower filed his complaint, the Wall Street analyst notes. According to Ortel, who has been conducting a private investigation into the Clinton Foundation's alleged fraud, the charity supposedly worked as a vehicle in the Clintons' "pay-to-play" operations with foreign governments. Hillary's unsecured email server potentially could be used to conduct this business while avoiding the Freedom of Information Act provisions since the FOIA requires the full or partial disclosure of the United States government's documents upon request. The FBI has an almost two-decade record of overlooking the Clintons' questionable activities and their charity's messy financial documentation under former FBI directors Robert Mueller (2001 – 2013) and Jim Comey (2013 – 2017) and later on, according to the analyst. The aforementioned State Department whistleblower was not the only one who has stepped forward to report the Clintons to the US authorities. In June 2018, FBI whistleblower Nate Cain delivered 450 pages of documents concerning Hillary Clinton's supposed role in the Uranium One deal to Inspector General Michael E. Horowitz. In November 2018, 16 FBI agents stormed Cain's Maryland home, ignoring his argument about whistleblower protection and accused him of possessing "stolen federal property". How High Political Offices Were 'Monetised' The FBI's alleged cover-up of political power clans' questionable activities has not been limited to the Clintons and apparently involved the Department of Justice as well, Ortel believes. "Going all the way back to 1992, the Clintons and their backers seem to have monetised high political offices to enrich themselves", he suggests. "Along the way, it seems likely that national security was compromised, and that other dynastic political families emulated the Clintons. The evolution of unregulated globalism and coordinated lowering of benchmark interest rates from 1988 forward created too many opportunities for oligarchs of all nationalities to exploit under-paid but powerful politicians, investigators, judges, and influence shapers." The recent scandal surrounding the Bidens' alleged quid-pro-quo schemes involving foreign businessmen and officials has also triggered public debate over what some see as the FBI's inaction. Bombshell emails released by The New York Post came from the so-called "hard drive from hell", a copy of the one allegedly belonging to Hunter Biden's laptop. The FBI has acknowledged that it has had possession of Hunter Biden's laptop for quite a while. It still remains unclear whether the "damning" messages, emails and photos circulated by The Post came from the original hard drive. If they did, the bureau's silence appears suspicious, according to the analyst. "If President Trump wins re-election – a strong likelihood at this moment – Durham's major challenge will be to break the will of co-conspirators to fight at trials, rather than to negotiate guilty plea agreements", Ortel deems. "The public record strongly suggests that many once-powerful politicians and bureaucrats committed serious crimes. Managing through this will require airing lots of "dirty laundry". I hope President Trump and his team take the courageous decision to release information that implicates these traitors and details their crimes, little of which may shock thinking members of the electorate." Source: https://alethonews.com/2020/10/30/mysterious-hillary-emailgate-whistleblower-fbis-apparent-decades-long-cover-up-ploy/ —————————–
https://www.rumormillnews.com/cgi-bin/forum.cgi?read=157009