GREETINGS LOVE BEINGS, SO MUCH GOING-ON, HOLD THE PEACE & LIGHT ALL. MY REMEBERENCE DAY POST DIDN'T GO THROUGH YESTERDAY. SORRY about that but I made sure it is posted today. CAN'T wait for the NEW as we get rid of the old systems.
GOD-BLESS – ALL THE MILITARY & VETS WORLD WIDE for WORLD PEACE/FREEDOM !
NAMASTE' SAINT ANDREW
Democrats Jumping Ship, The Plan is Working Beautifully || Santa Surfing (Beach Broadcast)
Source: Beach Broadcast | By Santa Surfing November 12, 2020 Democrats jumping ship! The plan is working beautifully! PRESIDENT REJECT BYE… And We Know — 11.5.20: It's a Corrupt System, Election Fraud!POTUS: 'Watch the Water' || Sierra (NZ)Vote-Counting Debacle: Who to Blame but Congress! || RXKendrick
Source: Beach Broadcast | By Santa Surfing
November 12, 2020

Democrats jumping ship! The plan is working beautifully!

PRESIDENT REJECT BYE-DONE!
And when you enter Anti fa.com look where it takes you!
PRESIDENT TRUMP TWEETS
Then this grammatical error tweet…


"…wait until you see what's coming!" Uh…that even gets Sammy shaking with excitement!
GREAT AWAKENING
Is more than a catch phrase! It truly is you waking up the World! With the media, social media, print newspapers, magazines spewing garbage and fake news, we are waking up the liberal masses.
You may have tried to red pill a family member or friend and they are so stubborn that they can care less about Greatness for their own lives. Their hate outweighed their logic…until now. Suddenly the news is parading loser criminal pedo creepy Biden front and center and he is sharing his agenda and it is now making the far left freak out! With the exception of the mommy's basement dwellers that do not care to work and only care to riot, the far left that are rooting for the loser China Biden, are beginning to realize…Biden could be a reality. Trump supporters know that the media calling an election has not merit, but the fake news has spun so much to protect crimes and criminals and lie about good things and good people…such as President Trump and YOU!
This just happened last night:
Yes, this was shared with our Angel Anon and he was estatic! This is part of their plan! Our Angel Anon has shared just enough information with us to help wake us up as well. I shall call it LEVEL 10 of the Awakening process. While we learn and dig on truth, we share what we have found and then we are ready to wake up for more!
For example…in one week…YOU ALL MADE A DRAMATIC CHANGE in your outlook to what is really happening. Same for me. While we thought we were going to watch a predictable movie on Election night, we learned that the movie plot is much different…one that has a better impact and ending!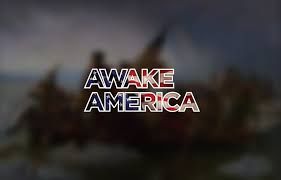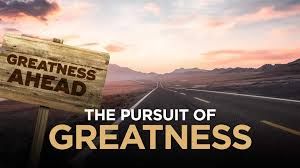 ______________________________________________________
Guest Posting