It's SIDNEY'S TURN = "RELEASE THE KRAKEN" – LMAO !
AWK NEWS — 11.14.20: "Release the Kraken" says @SidneyPowell1 Unleashed
11.14.20: "Release the KRAKEN" says @SidneyPowell1 UNLEASHED! By AWK NEWS Published on Nov 14, 2020 https://www.youtube.com/watch?… COVID: The Numbers Game, the Fraud, and the Final Answer — Jon RappoportNext News Network — ER Doctor Nukes Fauci's Pandemic Fraud"L, B, G, T, Q, P" is Not the Problem — Thinker211.14.20: "Release the KRAKEN" says @SidneyPowell1 UNLEASHED!
By AWK NEWS
Published on Nov 14, 2020
Sidney Powell With Lou Dobbs: Release The Kraken
https://www.youtube.com/watch?v=2qzjG…
'This is not over' | Rep. Devin Nunes
https://www.youtube.com/watch?v=HZ4L3…
Trump has no fighters around him! | Greg Kelly
https://www.youtube.com/watch?v=myMY2…
Lin Wood Just Brought Georgia to Their Knees With This Blistering Lawsuit
https://www.waynedupree.com/2020/11/l…
[OpDis Editor Note: And We Know is a source of information pertaining to events occurring in the US related to corruption, treason, the [D]eep State, Trump, and the [Cue] Team.]
https://operationdisclosure1.blogspot.com/2020/11/awk-news-111420-release-kraken-says.html
Simon Parkes, Dominion Voting Servers Seized, Sydney Powell "Release the Kraken" || Thinker2
Operation Disclosure | By Thinker2, Contributing Writer November 15, 2020 14th November Election Update 2020 https://www.youtube.com/watch… Happy Law Day! — Thinker2The Beating will Continue — Thinker2FrazzleDrip — Thinker2
Operation Disclosure | By Thinker2, Contributing Writer
November 15, 2020
14th November Election Update 2020
https://www.youtube.com/watch?v=2he7RsXUx48
DOMINION Voting Servers Seized by US Military (Germany?)
"Release the Kraken" – Sydney Powell (Gen. Flynn's Attorney)
Guest Posting
https://operationdisclosure1.blogspot.com/2020/11/simon-parkes-dominion-voting-servers.html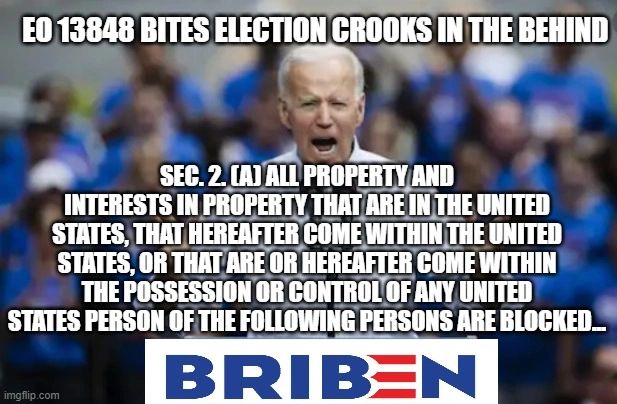 EO's Sanctions Traps were Set, Election Crooks Assets Seized || Santa Surfing (Beach Broadcast)
Source: Beach Broadcast | By Santa Surfing November 15, 2020 EO's Sanctions Traps were set! Election crooks assets seized! CARROT ON T… Dems are Trying to Steal the Election in Michigan, Wisconsin, and PennsylvaniaRudy Guiliani Reveals Trump's Combat Plan to Win || Anonymous (Reader)Voter Fraud Tool || Rinus Verhagen
Source: Beach Broadcast | By Santa Surfing
November 15, 2020

EO's Sanctions Traps were set! Election crooks assets seized!

CARROT ON THE STICK
The crooked election thugs are not just crooks, they are financially done! Foreigner involved in election interference are included! This EO and a recent EO covers EVERYTHING…and I mean EVERYTHING! Including donations to any of these election thugs.
Does this mean that the thug AG's and SOS that changed their state laws/rules get this punishment? What about those that ditched the ballots / changed the votes/ or fed the machines with fake ballots and ballot harvesting? Or what about the people that got ballots under the name of their dead cats / dogs and we always know, dead people always vote democrat.
How much will this expose the decades of criminal elections? How many times did Fido the Dog vote over the past 50 years? How about a deceased person? How will this election forever change the way we vote going forward? How is this all falling into place just before NESARA becomes official? Isn't NESARA about Election Integrity and our Constitutional rights? Now that the America Incorporated is defunct (as of the day President Trump was sworn in on January 20, 2017), how will the genuine Constitution come into play? Prior to President Trump taking office, our votes did not matter for decades, the crooked politicians decided for us! We never ever had a voice in the matter, until 2016 happened and the power and will of the American people fought so hard and it caused the greatest government shakedown ever! Think about this, we were competing with foreign voters, illegals voting, ballot harvesting, election fraud and President Trump still won! Does that mean he won by more than 12M popular votes (NSA numbers are 57M for the witch – includes dogs, cats,deceased ppl and illegals / 70M for President Trump).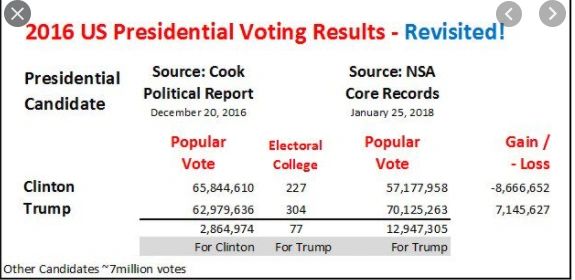 According the the desperate media that is fighting for their lives and freedom have declared creepy criminal Joe as the Criminal Elect President! Then they recently changed it to Projected Winner. They will play their dirty games but…what happened on Friday, Sidney Powell, Lin Wood, Louise Gohmert, and Mike Pompeo were all sending strong messages about the fate of Joe and the Election thugs. These thugs are going to throw everything they can now, because they will more than likely have a brand new home waiting for them. The nearest prison awaits! Can you imagine them in general population. Yeah, these thugs had the American people under their own set of rules and fake Constitution, now its the general population's turn (for they have their own set of rules too).
President Trump was pushing for justice reform. Many people that have committed a misdemeanor were serving years in prison while the real crooks in government, were getting away with murder. Not any more. Was President Trump sending these thugs a huge message and was he clearing the path to get new inmates in prison? Remember, the 4 low profile people that got charged with felonies, they are facing 6 months to 99 years in prison. How about all the Antifa and BLM thugs? They need room for those pink hat soy boys / girls!
EO 13848 Signed 9/12/2018 imposes certain Sanctions of Foreign Interference in an USA Election:
EO 13848 extended from 9/12/2020 to 9/12/2021:
Brand New EO quietly signed on 11/10/2020 on CCP Involvement and how the DOD / DHS plays a vital role in this EO:
Trades, securities trading, etc. in connection with the CCP or CC Military is prohibited. Effective 11/11/2020 – 11/11/2021. Even donations are prohibited. Remember when Biden's received $3.5M from the Russian Mayor's Billionaire wifey? Then monies were transferred to Hunter's company and many others and Loser Barry turned a blind eye to the sanction avoidance scam. According to this recent EO, that cannot be done!
TERMINATIONS WERE NECESSARY
Now these DOD and DHS Terminations make so much more sense to enforce the above referenced EO's:
CISA has Terminations / Resignations as well…4 people gone!
Do you see it now? All those involved in ElectionFraudGate are going to suffer big time!
Secretary Pompeo knew and even said this at a Governor's meeting last year!
Lin Wood knows too:
Sidney Powell Said this:
President Trump is truly clearing the path to get rid of this corruption. Once these bad apples are exposed, their assets are seized / blocked and become the property of the USA. Think about this, how involved were big tech companies in ElectionFraudGate? How broke are they right now? We know they are defacto companies that bowed down to the CCP and now that gravy train is over!
Our Boss thought of every single move and angle! EVERY ONE OF THEM! Imagine the corrupt Mayors, AG's, State SOS', Media Executives, Campaign workers, USPS workers, poll workers will react when they suddenly try to buy something using a debit credit card or try to get money from their banks and it shows: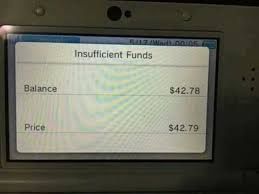 Oh heck, they'll be rifling through their secret stash of hidden ballots in hopes that someone may have dropped a one dollar bill in there somewhere! Yeah, they will be fighting back hard.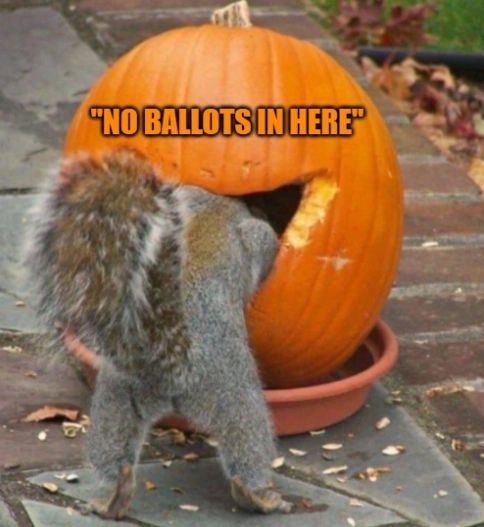 Our Boss is clearing the path to that beautiful goal line that he and the White Hats have been fighting to hard to get to! Our own American people were tackling and fighting against him..and he keeps WINNING! You are still all needed in this fight to get the truth out there! We still keep winning even while the dirty Dems and ElectionFraudGate continues, the markets see Trump as WINNING!
You all realize after November 13, 2020 trading, DOW closed the day at 29,479….this is just 72 points away from the highest ever! Another TRUMP BUMP!!
Boss did attend the MAGA Million March in DC today! So many Trump supporters were there!
Lin Wood posted this beautiful video of the Million MAGA March and it's the America I miss and Love!
God Bless you all!!! President Trump has got this in the bag!!!
______________________________________________________