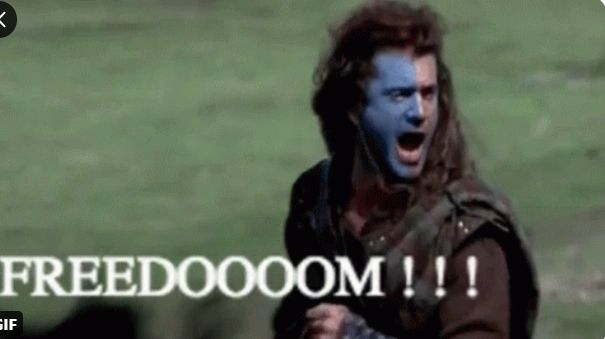 Beach Broadcast: Freedom Day, Silver up, Hedgies Trolling || Santa Surfing
Source: Beach Broadcast | By Santa Surfing February 1, 2021 FREEDOM DAY! Silver up! Hedgies trolling! [OpDis Editor Note: According to Wal… Castle Rock Entertainment Decode and [B]iden Fake WH Photo || Jacob (Reader)JC Kay Video on Inauguration, Charlie Ward, Juan O'Savin and The Best is Yet to Come! || KatStarship Earth: Great Play, Shakespeare but when is the Final Act?
Source: Beach Broadcast | By Santa Surfing
February 1, 2021
FREEDOM DAY! Silver up! Hedgies trolling!
[OpDis Editor Note: According to WallStreetBets, the hype on silver is a disinformation/fear campaign from hedge funds to get people off of GameStop stock (GME). Silver is rigged by JP Morgan. Invest at your own risk.]
INTRODUCTION TO HEDGIES SHORT GAME – FORBES
WE WILL NEVER BELIEVE YOUR LIES
TRUMP WARNED US ABOUT THE MARKETS IF JOE WON
TRUMPSARA ON ITS WAY…@XAnon posted Searches for Cures for Cancer and Alzheimer's:
CANCER US20040248858A1
ALZHEIMERS US6514984B1
WHAT I NOTICED ABOUT PLAYING THE HEDGIES GAME AGAINST THEM
Hedgies got on the defensive and even started pushing around their silly investment style comms to Main Street. They never cared about Main Street! Never! They only cared about how many more homes can they buy. Or adding a larger pool to their estate. You rarely see
Main Street wasn't about making a boatload of money, it was about playing the same game the Hedgies were doing for decades and the boomerang affect it had on the Hedgies' Short game!
What is next, who is next?
Main Street has united more than ever! So many people on reddit, social media offering sound opinions to help our fellow main streeter! Remember, we are the William Wallace's in this fight for what is right and true!
The biggest fear today…is EO 13848. 45 Days after an election for a report (12/18/2020). 45 Days thereafter for action (2/1/2021). Was the push to short GME and other stocks to cover their game of the Frozen Assets? Did their assets already get frozen and they needed more liquidity to support their lavish lifestyles? Are they more afraid of being on the Epstein list?
Will this EO also take down the [B]iden faux administration?
Please Keep our Patriot Friend ET in your prayers!
WILLIAM WALLACES of the world….get ready for the GREATEST gift one can ever give to others…Love and Humanity!
https://operationdisclosure.blogspot.com/2021/02/beach-broadcast-freedom-day-silver-up.html
Freedom Day Eve in USA || Sierra (NZ)
Operation Disclosure | By Sierra (NZ), Contributing Writer January 31, 2021 On 31st January, there were still no lights on at the White Hou… Imminent Occupation of China || Sierra (NZ)Vaccine Horror || Sierra (NZ)Ten Days of Darkness? || Sierra (NZ)

Operation Disclosure | By Sierra (NZ), Contributing Writer
January 31, 2021
On 31st January, there were still no lights on at the White House. And it appeared there was no flag on the pole. Scroll down Ghost Ezra's Anonup feed and find the Richard Citizen Journalist video of the darkened White House (38″)…
This is a pic of the 'original' Creepy Joe. Notice the bags under the eyes, thinning hair, thinner nose, heavy jowls – nothing like the fake 'president'.
Wonder if Joe is planning to address Congress in February.
Newly elected President usually give an address to a Joint Session of Congress (aka State Of the Union Address) in February following an election.
6 46 12
Speaking of [B]iden, he issued 42 Executive Actions in one week – a practice he recently called 'dictator' behavior. It is ten times more EO's than President Trump signed in the same time-frame, and a whopping 42 times more than Reagan and Bush.
Great Cue proof from Cowboyw2b. It seems that​we may be two days ahead of schedule with the Alliance Plan – bearing in mind how fluid the situation is, moment to moment.
George posted a video of F-15E Strike Eagles on 1.30.21
Q drop, dated 2.1.2019 is a picture of F-15E Strike Eagles.
1.30 is '2 days ahead of schedule' of 2.1.
5Check out this Instagram post from the Department of Defense. There's a large military aircraft sitting on an icy tarmac. On the nose piece, you can see the words, 'Nowhere to Hide' and 'Global Reach'. There is an image depicting the world. And the number of the plane? 45. President Trump. Love it.
1 day ago
Department of Defense on Instagram.
Nowhere to Hide. Global Reach.
And notice that 45! Patriots in control.
#WWG1WGAWORLDWIDE

Finally, the price of silver shot through the roof today. It's an excellent sign that things are on the move. Remember Cue said: 'Gold will end the Fed.' Silver prices may be the beginning.
Hold the Light, World Patriots. All is well.
Where We Go One We Go All.
Love and Light
Sierra (NZ)
https://operationdisclosure.blogspot.com/2021/01/freedom-day-eve-in-usa-sierra-nz.html