THE CABAL is PUSHING this FAKE SCUMBAG HOLOGRAPHIC POPE from hell over to CANADA next week to apologize to the NATIVE peoples. How dare you false prophets from hell INSULT the INTELLIGENCE of all the AWAKE and AWARE NATIVE PEOPLE. I am a NATIVE ELDER from the ancient past WHOM also has ancient NATIVE elders and YOU insult US ALL !!!
And they are STEALING our TAX dollars to pay for the FAKE trip. WE don't want it here either !
Fr. Malachi Martin, exorcist, and author of The Keys Of This Blood, and Windswept House: A Vatican Novel, was an expert on satanic infiltration of the Catholic Church. He was found at the bottom of the stairs in his Manhattan apartment, still alive, but gravely injured. On his hospital deathbed, he insisted it was not an accident, but said "I was pushed", even though he was supposedly alone at the time.
Source material:
https://www.tldm.org/news10/malachimartinbelievedinbayside.htm
Here is a 3 hour interview of Fr. Martin with Art Bell:
https://gloria.tv/?media=22060
**********************
SORCHA 7/18: "Ukraine Given "Judgment Day" Warning After Rebuking Pope Francis "
Posted By: MrFusion [Send E-Mail]
Date: Monday, 18-Jul-2022 13:28:44
http://www.rumormill.news/203683
Source:
https://www.whatdoesitmean.com/index3980.htm ~~~~~~~~~~~~~~~~~~~~~~~~~~~~~~~~~~~~~~~~~~~~~~~~~~~July 18, 2022 Ukraine Given "Judgment Day" Warning After Rebuking Pope Francis By: Sorcha Faal, and as reported to her Western Subscribers A compelling new Security Council (SC) report circulating in the Kremlin today first noting Pope Francis urging his followers to pray for negotiations between Russia and Ukraine to resume, with him asking: "How is it possible not to understand that war only creates destruction and death, driving people apart, killing truth and dialogue?", says in an immediate rebuke to this call for peace, it saw Ukrainian Directorate of Intelligence at the Ministry of Defense spokesman Vadim Skibitskiy threatening to strike the Russian oblast of Crimea with American missiles—a threat instantly responded to by Security Council Deputy Chairman Dmitry Medvedev, who gave Ukraine a direct and dire warning: "Some exalted bloody clowns that are periodically popping up over there with some statements, and are even trying to threaten us – I mean an attack on Crimea and so on…In case something like that happens, the Day of Judgment will come to them all simultaneously – a swift and hard one". As a result of the Western colonial sanctions placed against Russia due to its "Special De-Nazification Operation" to liberate Ukraine, this report notes, top International Monetary Fund official Ceyla Pazarbasioglu warned they will significantly reduce its forecast for global economic growth in its next update, with her stating: "We will downgrade our forecast substantially…It's shock after shock after shock which are really hitting the global economy"—in factual reality it is "shock after shock after shock" slamming the economies of the Western colonial powers, not Russia—in response to this warning European Union foreign policy head Josep Borrell told his suffering citizens: "We need strategic patience until Russia stops its aggression and Ukraine is able to regain its full sovereignty"—is a European Union now urging its member states to prepare emergency gas plans—emergency plans slamming into European energy and utilities companies that have already accumulated debts of €1.7 trillion due to increased spending amid rising oil and gas prices because of sanctions—a crushing debt load coming at the same time the agriculture consulting firm Strategie Grains has just warned: "The production of wheat and other grains in the European Union is expected to fall this year due to dry weather"—and is a warning that follows the Institute for Agricultural Market Studies reporting: "A bumper grain harvest is predicted for Russia…This year's production is expected to reach a record 138 million tons". In the latest example of Western colonial socialist lunacy, this report continues, British Minister of State for Trade Policy Penny Mordaunt, who is running to replace Boris Johnson as British prime minister, vowed: "As prime minister, I will make sure that our Ukrainian friends will ultimately achieve their freedom"—a lunatic vow that collides with the just published defense article "London Falling: Britain's Military Decline Exposes NATO's Collapse In Credibility And Capability", wherein it factually reveals: "The British Army is only capable of generating one fully combat-ready maneuver brigade of 3,500 to 4,000 men with all the necessary equipment and support…Given what we now know about the reality of modern warfare, courtesy of the ongoing Russian operation in Ukraine, the British battlegroup would have a life expectancy on an actual European battlefield of less than a week"—but in rare example of honesty, yesterday it did see British Defense Chief of Staff Admiral Sir Tony Radakin saying about comical stories of President Putin's downfall: "I think some of the comments that he's not well or that actually surely somebody's going to assassinate him or take him out, I think they're wishful thinking". The latest example of Western colonial comical "wishful thinking" about President Putin, this report details, is the just published leftist New York Times screed "Putin Thinks He's Winning" written by so-called Russia expert Tatiana Stanovaya, wherein she assesses: We are used to thinking that Mr. Putin sees the West as a hostile force that aims to destroy Russia. But I believe that for Mr. Putin there are two Wests: a bad one and a good one. The "bad West" is represented by the traditional political elites that currently rule Western countries: Mr. Putin appears to see them as narrow-minded slaves of their electorates who overlook genuine national interests and are incapable of strategic thinking. The "good West" consists of ordinary Europeans and Americans who, he believes, want to have normal relations with Russia, and businesses who are eager to profit from close cooperation with their Russian counterparts. In Mr. Putin's thinking, apparently, the bad West is declining and doomed while the good West is slowly challenging the status quo with a raft of nationally oriented leaders. Mr. Putin's wager appears to be that the fundamental political shifts in Western countries will in time bring about a transformed, friendly West. As to if "the bad West is declining and doomed", this report notes, the leftist New York Times' so-called Russian expert didn't need to speculate about President Putin's thinking, as all she had to do was listen to former British Prime Minister Tony Blair, who yesterday factually revealed: "For a large part of the Western population, living standards are stagnating…Western politics is in turmoil – more partisan, ugly, unproductive; and fueled by social media…We are coming to the end of Western political and economic dominance"—as to if "the good West is slowly challenging the status quo with a raft of nationally oriented leaders", again, this so-called Russian expert didn't need to speculate about President Putin's thinking, as all she had to do was read yesterday's leftist Washington Post article "It's Not Just Us. Western Democracies Are Fragmenting", wherein it documents how Western peoples are throwing out all of their established political parties and putting nationalists in charge—are truthful facts causing Sky News Australia to lament about the leftist Western colonial media: "There is a deafening media silence on global protests"—but whose silence can't hide the truest fact: "Washington's unipolar moment ended years ago…Unfortunately, and dangerously, the foreign policy blob has refused to come to grips with this new reality…This explains the increased tensions in Europe, the Middle East, and Asia…And the biggest loser is the collective West". Breaking through the Western colonial media silence about true things, this report continues, is the just published article "Republicans Freak As Ukrainian-Born GOP Colleague Trash Talks Zelensky" about Ukraine-born US Congresswoman Victoria Spartz, who knows the truth that Ukrainian President Volodymyr Zelensky appointed his childhood friend and former television producer Ivan Bakanov to head the SBU intelligence service—is an SBU intelligence service modeled after the German Nazi SS forces that terrorized entire nations during World War II with mass abductions, torture and summary executions—when blood thirsty SBU forces stormed into the Ukrainian city of Zaporozhye this weekend it caused their main government council member Vladimir Rogov to issue the dire warning: "I urge the residents of the city to be careful…Do not receive summonses, do not stay at the registration address where you can be easily found…If possible, leave the city for the liberated territory…If this is no longer possible, stock up on food and water, and also find the safest a place in the conditions of urban battles, to which Zelensky terrorists who have taken the civilian population of the city hostage are leading Zaporozhye"—a grave warning heeded, as documented by the Russian Federal Security Service, that this morning reported: "More than 17,500 fleeing Ukrainian refugees entered the Rostov region through checkpoints over the past 24 hours"—in response to this terror it was then reported last evening: "Ukrainian President Vladimir Zelensky has fired Prosecutor General Irina Venediktova and the head of the country's top SBU security agency, Ivan Bakanov, citing allegedly rampant "treason" in both services"—but in his dramatic announcement, President Zelensky claimed that a large numbers of staffers at the SBU were working with Russia, and stated: "As of today, some 651 criminal cases have been registered on high treason and collaboration activities of employees of the prosecutor's office, pre-trial investigation bodies, and other law enforcement agencies". As President Zelensky continues a mass purge against his own Ukrainian government, this report concludes, top Kremlin spokesman Dmitry Peskov stated this morning: "We don't have any doubts that the special military operation will be over once all its goals are achieved…There is no clear time frame, and the main thing is the effective implementation of this operation"—a statement that follows CEO Kathy Warden of the Pentagon's main weapons supplier Northrop Grumman grimly warning: "The West doesn't have the stockpiles of weapons needed to sustain a prolonged military campaign in Ukraine or elsewhere"—a warning now joined by Swedish police sounding the alarm that Western anti-tank weapons sent to Ukraine are ending up with criminal gangs in Sweden—this morning Defense Minister Sergey Shoigu ordered military commanders to make Western colonial supplied long-range weapons their primary target—in immediate response to this order Deputy Defense Minister Eduard Basurin of the Donetsk People's Republic declared: "No matter how much the West supplies weapons to the Ukrainian military, they will either be captured or destroyed"—and in the latest urgent war bulletins issued by the Ministry of Defense (MoD), it sees the most notable of them being: "A warehouse for Harpoon anti-ship missiles supplied to Ukraine by NATO countries was destroyed with Russian high-precision long-range missiles at an industrial site in Odessa…A US-made HIMARS launcher and a resupply vehicle were also destroyed near Krasnoarmeisk in the Donetsk People's Republic". "The first Polish Krab self-propelled howitzer supplied to the Kiev regime was destroyed in Ukraine". "High-precision Russian air-launched missiles hit a temporary deployment point for mercenaries of the so-called Ukrainian "foreign legion" in the village of Konstantinovka…Up to 250 foreign fighters, seven armored vehicles, and 12 special vehicles were destroyed". "Russian high-precision weapons destroyed up to 60 nationalists at the point of deployment in the Cherkasy region". "The Russian military, as part of a counter-battery fight, hit two batteries of Uragan multiple launch rocket systems and three platoons of the Grad MLRS". "In total, since the beginning of the special military operation, the following Ukraine targets have been obliterated by Russian military forces: 257 aircraft, 142 helicopters, 1,564 unmanned aerial vehicles, 356 anti-aircraft missile systems, 4,099 tanks and other armored combat vehicles, 759 combat vehicles of multiple launch rocket systems, 3,157 field artillery pieces and mortars, and about 4,400 units of special military vehicles". [Note: Some words and/or phrases appearing in quotes in this report are English language approximations of Russian words/phrases having no exact counterpart.] https://youtu.be/OZ21n0UFJ_E https://www.youtube.com/embed/OZ21n0UFJ_E https://youtu.be/lG660H1JjWU https://www.youtube.com/embed/lG660H1JjWU https://rumble.com/v1coxo3-crosstalk-end-of-unipolarity.html https://rumble.com/embed/v1a2rql/?pub=15u3sx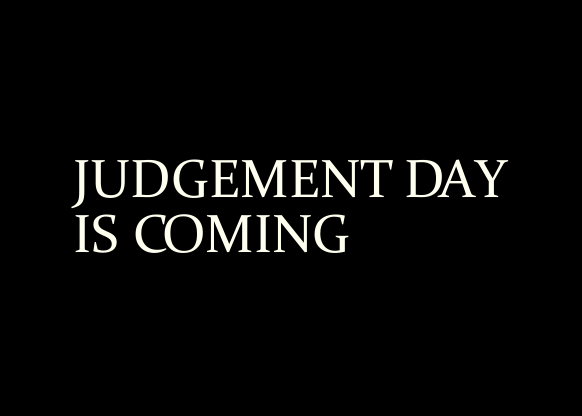 July 18, 2022 © EU and US all rights reserved. Permission to use this report in its entirety is granted under the condition it is linked to its original source at WhatDoesItMean.Com.
~~~~~~~~~~~~~~~~~~~~~~~~~~~~~~~~~~~~~~~~~~~~~~