Just an update for humanity – WE LOVE YOU HUMANITY !
What pissed me off last week was the FACT that the cabal put a UNIVERSE show on TV – some science show that STATED that the TREE of LIFE was a VIRUS.
What pissed me off MORE was that THE CABAL said that THE HUMAN RACE is A VIRUS !
CRAP like that is DONE by obviously "NON-HUMAN BEINGS" whom are JEALOUS of the human race. Can't remember the name of the show – might have been discovery science ? Anyway the whole show was mainly about VIRUSES. MY HOW CONVENIENT – CABAL – EXCUSES for using – their DEADLY VACCINE CONCOCTIONS ON HUMANITY !
HUMANITY has SUFFERED ENOUGH under the CABAL'S SECRET worldwide enslavement – NOT so secret anymore, and the absolute SCUM and how they DISREGARD HUMAN LIFE, LIGHT, LOVE and ALL THINGS PURE, BEAUTIFUL, GOOD and PEACEFUL.
HAVE NO FEAR as THE BENEVOLENT ONES – guide us to A BEAUTIFUL new world.
Communication and SHITTY LYING POLITICAL – TV shows may go dark for awhile – LMAO
Just wanted YOU HUMANS to KNOW that;
GOD has GOT THIS
HEAVEN – has GOT THIS !
THE UNIVERSALS – have GOT THIS !
THE GALACTICS – have GOT THIS !
THE PATRIOTS – have GOT THIS !
THE BENVOLENT MILITARY ALLIANCES – have GOT THIS !!!
NO FEAR – SWEET HUMANITY as the BEST IS YET to COME, "BELIEVE IT !"
CREATE IT by BELIEVING in the HUMAN RACE and each other as we are all connected spiritually.
But first some rather rotten beings, may/will need to be rounded- up – so to speak.
ARRESTED – for their evilly hidden purely evil = "CRIMES AGAINST HUMANITY!"
KEEP the faith and "TRUST the PLAN" of the BENEVOLENT MILITARY ALLIANCES !!!
*********************************************************************************
What Has Been Done Against Us Was Not A Mistake, It was Done On Purpose – video 2 m
Posted By: GeorgeEaton
Date: Friday, 19-May-2023 08:11:03
http://www.rumormill.news/222857
nikola 3
37.6K Tweets
See new Tweets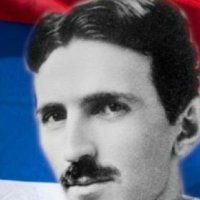 Follow
nikola 3
@ronin19217435