SaintAndrewsTwinFlame.com is an EDUCATION and MISSION and SERVICE for HUMANITY. So HUMANITY understands what exactly is going-on. I am a GALACTIC EMISSARY of LIGHT here on MISSION. I am SAINT ANDREW !

FOR those that KNOW me and have been following this website. It is hard for me to continue to put in 10 to 14 hour days and longer with little income. I may have to stop our daily updates as I CANNOT continue without some kind of LOVING support of donations as it is far too difficult financially. I am HERE with you ALL, WE are here in this TOGETHER fighting for TRUTH and JUSTICE for ALL of HUMANITY, our PLANET EARTH and our ANIMALS.

We are NOW accepting DONATIONS to keep MY MISSION as SAINT ANDREW going to keep this website running, for living expenses so I can continue giving YOU SERVICE as a living MEMBER of the COMPANY of HEAVEN – for the JUSTICE of ALL BEINGS. All extra DONATIONS will go towards buying land[s] to start our first UBUNTU type PROJECT for aiding the HOMELESS since so MANY of US LIGHTWORKER'S on the PLANETARY ASCENSION TEAM have had our HOMES ILLEGALLY stolen. I KNOW what it is LIKE to be HOMELESS as I too had MY HOME ILLEGALLY stolen by those DARK BEINGS who tried everything thing they COULD to STOP me from my MISSION of JUSTICE for OUR planet and have been forced and made HOMELESS a few times now. WHEN enough MONEY is raised,  I will purchase a LARGE amount of LAND with some kind of a existing HOME which I will LIVE in TEMPORARY as I get the first UBUNTU type PROJECT GOING around the SAULT STE MARIE Ontario area , and other places in CANADA EVENTUALLY it will be donated and I will PASS it over to the NEW COMMUNITY that is formed there as a CHARITY PROJECT to help others that are HOMELESS. ALL extra Donations exceeding @ 1,000.oo or more per month will be put towards this DREAM MISSION PROJECT to get our loving HUMANITY off the STREETS.
TIMES are TOUGH and I speak to the GENEROSITY of your HEARTS so WE here at SAINT ANDREWS TWIN FLAME can keep giving YOU the TRUTH. And up-to-date information of "WHAT is HAPPENING," with our planetary ASCENSION, ASCENSION TEAM MEMBERS and LIBERATION for ALL HUMANITY !

In HONESTY and absolute TRUTH, please DONATE today so I can CONTINUE on this MISSION of giving you the TRUTH and let JUSTICE fro our PLANET prevail.
GO FUND ME !
https://www.gofundme.com/f/help-saint-andrew-continue-mission-of-justice
In the future I will be doing Humanitarian Projects.

ALL DONATIONS are NON-REFUNDABLE.
THANK-YOU to ALL who DONATE and GOD-BLESS YOU.
THANK-YOU to ALL and I LOVE YOU ALL.
from SAINT ANDREW, alive and HERE on planet EARTH in the FLESH.
Namaste'
VICTORY to the LIGHT !
GREETINGS LOVE BEINGS just set-up a GO FUND ME account to continue this mission since the cabal robs me. If you would like to donate please GO TO LINK BELOW. Any amount would be highly appreciated! THANK-YOU for your DIVINE SERVICE by DONATING !
Namaste'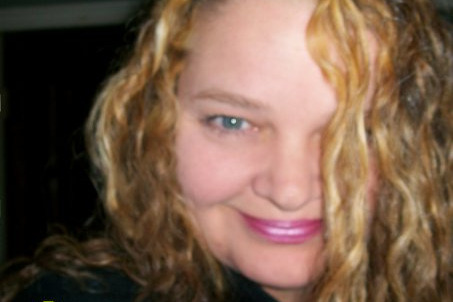 HELP SAINT ANDREW continue MISSION of JUSTICE
https://www.gofundme.com/manage/help-saint-andrew-continue-mission-of-justice
Note: Copy and Paste this link above to take you to go fund me.