The Game Stopped, Main Street vs. Wall Street, Main Street Winning || Santa Surfing (Beach Broadcast)
Source: Beach Broadcast | By Santa Surfing January 29, 2021| The GAME Stopped!!! Main St. vs Wall St…Main Street Winning! VIDEO LINK TRUM… Elon Musk/Edward Snowden Q Decode || Jacob (Reader)Rich, Richer, Richest, but not Happier || Final Wakeup CallElon Musk Q Decode || Jacob (Reader)
Source: Beach Broadcast | By Santa Surfing
January 29, 2021|
The GAME Stopped!!! Main St. vs Wall St…Main Street Winning!
VIDEO LINK
SANTASURFING TELEGRAM POSTED BY SS AND SECRET ANON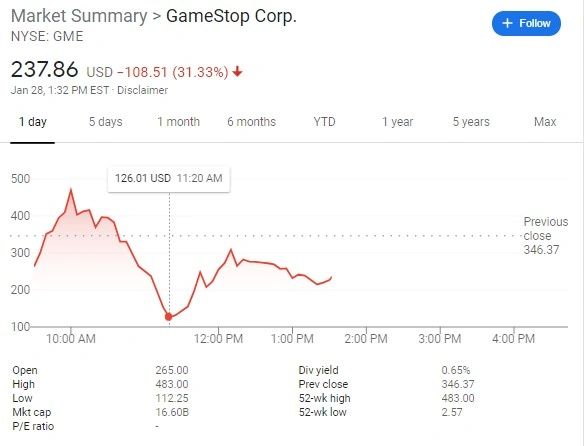 How Short Selling works:
SantaSurfing Version of translating this:
Short selling is a method to make money by the betting against the company. (More shared on video broadcast).
Trading Restricted on trading apps…Oh My Gosh…call it a non-trading app. If you can't make trades on certain stocks on a trading platform, then that platform appears to be helping the banksters to stop their bleeding!
Oh my gosh…what will happens on Friday…Options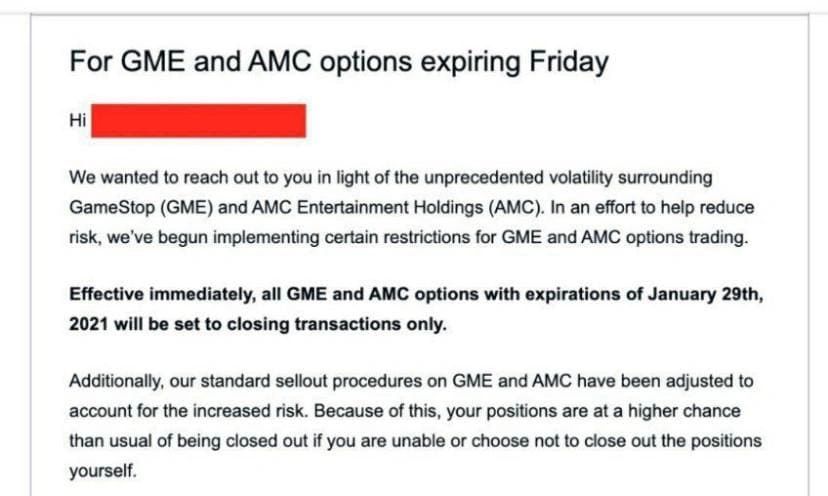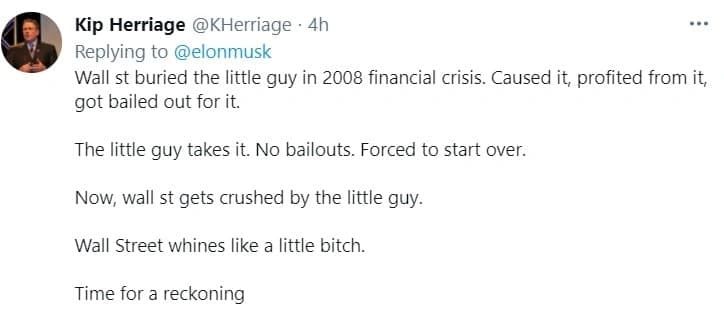 TICK TOCK Wall Street…Your day of reckoning is happening now!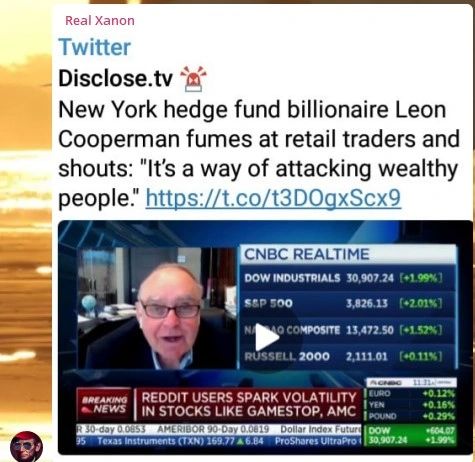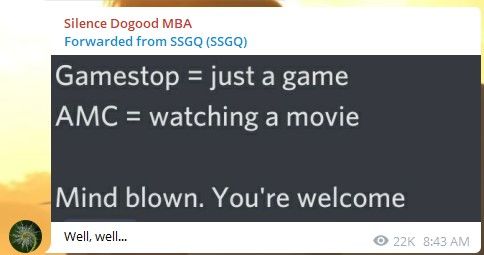 Why they want to silence us on Social Media….not because we're blowing open the truth bombs about the corrupt establishments in your respective countries…YOU'RE making huge tidal waves for these corrupt banksters / WaldoStreeters to manipulate the markets. Bankruptcy is first. But what happens when the banks cannot pony up for those paper Silver or for Options? Do they go bankrupt?
ENJOY THIS MOVIE FOLKS!
https://operationdisclosure.blogspot.com/2021/01/the-game-stopped-main-street-vs-wall.html
Hedge Fund Billionaires Fear Main Street's Unity! || Santa Surfing (Beach Broadcast)
Source: Beach Broadcast | By Santa Surfing January 29, 2021 Hedge Fund Billionaires fear Main Street's unity! VIDEO TRUMP CARDS ROBIN I… GESARA, Constitutional Everything! 1/11, What Happened? || Santa Surfing (Beach Broadcast)Special Restored Republic via a GCR Report as of Jan. 12, 2021Restored Republic via a GCR as of Jan. 12, 2021
Source: Beach Broadcast | By Santa Surfing
January 29, 2021
Hedge Fund Billionaires fear Main Street's unity!
ROBIN IN THE HOOD!
Robinhood CEO dodges the real issue!
Robinhood selling GME stock illegally! Yellen, Biden's Treasury Secretary pick, was paid over $800,000 by Citadel, Robinhood's biggest customer.
Google helping Robinhood by deleting negative one star ratings and scrubbing negative news online.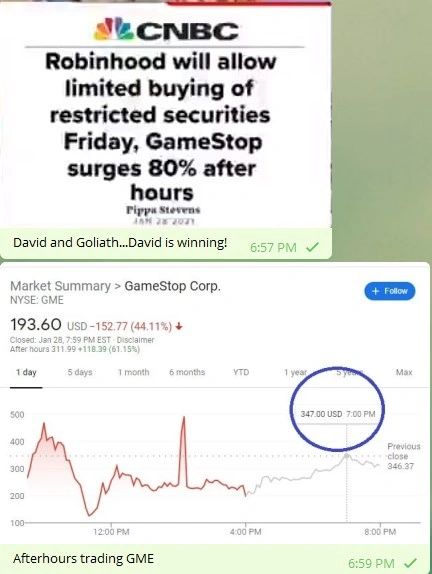 GAMMA SQUEEZE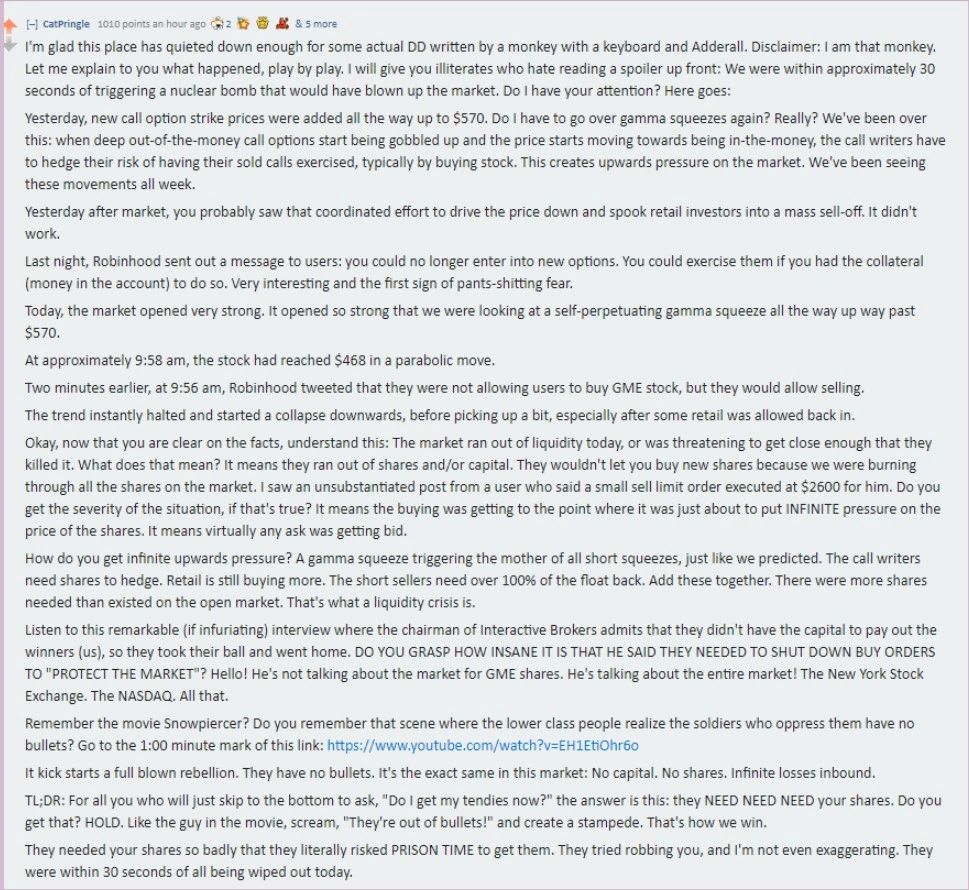 Wall Street needs your shares! Broker admits they didn't have the capital to pay out the winners (Main Street / Retail investors). They shut down Buy orders to protect the market! Seriously? Then this person is coming forward:
If the White House (again faux White House) did indeed pressure to halt GS trading, then Biden will get the heat! Many members of congress are calling for an investigation into Gamestop and Citadel.
Are you seeing how part of this movie is uniting both sides? That is what Wall Street fears the most. They wanted us divided, but now it is our livelihood. Part of NESARA is to get rid of all corruption and for Elon Musk to even reference "shorting is a scam", only fuels retail investors to rally together to take down the billionaires who bet against the market. If you think about it, when the frenzy began, Gamestop stock was less than $40 a share:
Using the closing price of 1/28/2021 of $193.60:

Options expiring today…how will Wall Street pay? Let's see how things play out!
Suddenly, Anons are wondering: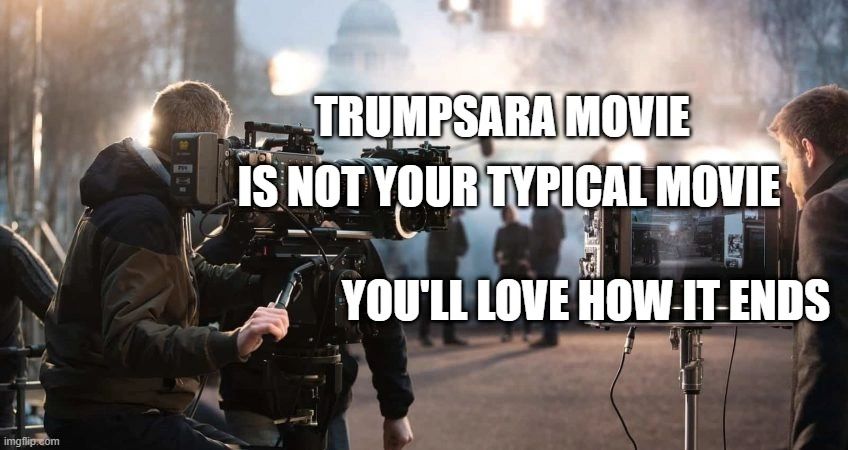 Remember, President Trump and Kevin McCarthy met at the Winter White House at Mar-A-Lago on 1/28/2021…to win back the "House":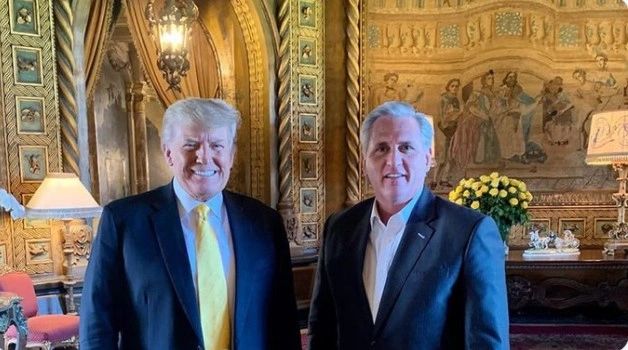 ______________________________________________________
Guest Posting
https://operationdisclosure.blogspot.com/2021/01/hedge-fund-billionaires-fear-main.html