GREETINGS LOVE BEINGS – SATAN'S SHOW at the SUPERBOWL with RED for our BLOOD [like the RED carpet with SEX BONDAGE and CHILDREN in CAGES. SICK'OS = you just can't make this crap up ! Slutting-out the divine FEMALES is SATAN'S favorite thing with the DIVINE feminine ENERGIES coming in – in FULL FORCE. SATANIC MIND-CONTROL = so called MUSIC !
DON'T forget to DRINK the ASPARTAME = RAT POISON CANCEROUS PEPSI

FOR those awake ones WE KNOW the RIGGED and WICKED SPORTS games are used for PEDOPHELIA and CHILD SEX TRAFFICKING and DEMONIC = CHILD SACRIFICE etc. YES their symbols will be – one of their downfalls !
CAN'T wait for 3D SHIT SHOW to be over and some REAL HUMANS take over the TV instead of CIA CLOWNS and CLONES hiding VRIL LIZARDS – Demons
I have gone through HELL financially thanks to the LIARS and other NASTY beings for over 20 YEARS, most of the GROUND CREW LIGHTWORKER'S have too, so HANG-IN there MR. TRUMP as they GO DOWN we get FREEDOM
ON a BRIGHTER note – GOOD things await US in this GOLDEN AGE !
Trump claims victory

, attacks opponents at acquittal 'celebration'
943K subscribers
This is

a day of celebration

because

we went

through hell

,"

President Trump told

a packed East Room crowd at the White House during a celebratory event on Feb. 6. Read more: https://wapo.st/2UwoQeI. Subscribe to The Washington Post on YouTube:
Trump takes victory lap after impeachment acquittal
DEMOCRATS ARE DONE

: President Trump SLAMS Iowa Vote Counting CHAOS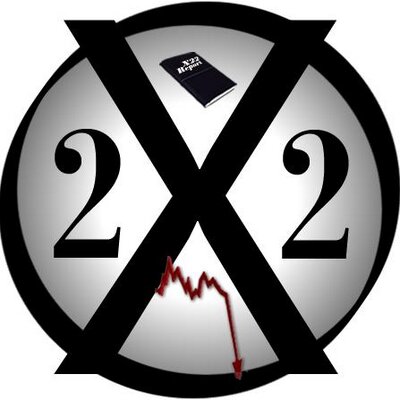 Image courtesy of @X22Report on Twitter.
[CB] System, Why Interfere While They Are In The Process Of Destroying Themselves- Episode 2090a
Follow The Pen, The Gloves Are Off, Trump Comes Out Swinging – Episode 2090b
By X22Report
Published on Feb 6, 2020
https://www.youtube.com/watch?v=gfrILNNnt1g
The [CB]/Globalist planned to bring down the economic system and blame it on an event, the patriots might have known what they were planning and aloud it to happen. Why interfere with your enemy while they are destroying themselves. The new US economy is being created, the [CB] economy is being destroyed.
https://www.youtube.com/watch?v=UfpQqkhbwAY
The [DS]/D's have failed in their mission, does this mean they are going to give up trying, no. They believe they have the one person that will allow them to impeach Trump again, that person is Bolton. Q told us to follow the pen, follow Bolton. Trump gave a press conference today and he came out swinging, the MSM were shocked by what he did, the gloves are off and we are in the 15th round.
Salusa galactic federation of light
534 subscribers
Salusa galactic federation of light ,subscribe to access the most powerfully spiritual sciences and personal power videos, additional content in comments, check us out on Facebook, Anthony senseiwisdom Cartier