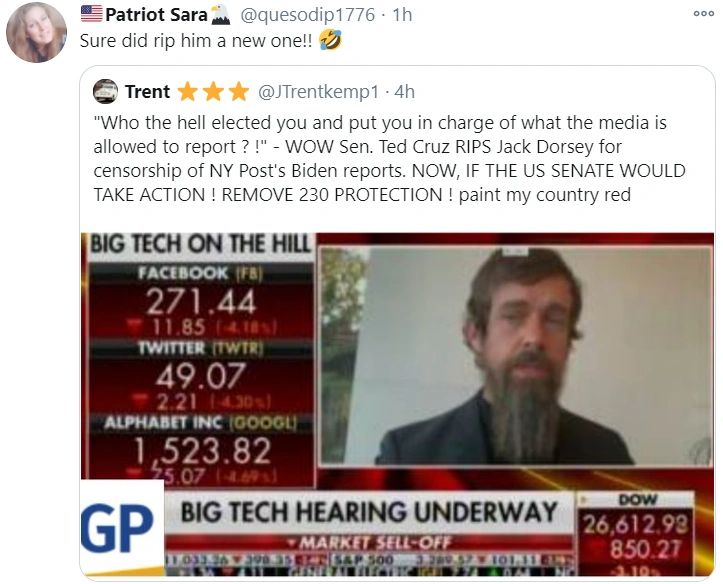 Dor see has Got the GITMO Look! || Santa Surfing (Beach Broadcast)
Source: Beach Broadcast | Santa Surfing October 29, 2020 Dor see has got the GITMO look! Trump Card and Items Interested in Sponsoring Sho… (Reader Post) Re: Obama, Clinton, Pelosi Among those Expected to be Charged with TreasonMajority of Congress Charged with Pedophilia and High TreasonShadow Super Exopolitical Intel Report — April 4, 2019
Source: Beach Broadcast | Santa Surfing
October 29, 2020
Dor see has got the GITMO look!
Interested in Sponsoring Show Link
SANTASURFING CHANNEL ON THE CUSP OF SUSPENSION
While this channel was in a 7 day suspension, I learned that over 100 of my videos got reported and removed. YouTube then took further action. This channel is surviving on fumes. Please always check this website to get the latest video links daily.
POST GESARA UPDATE
The remarks about yesterday's latest GESARA update got such a mixed reaction. Aren't we here to learn about the truth? The truth goes both ways. But what I found interesting are the very same people that talked about wanting peace in the world and freedom for the Children that were harmed and hurt, are the very same ones that were remarking about how they are owed money because of the corruption. I had two choices, to report it or not and I opted to back our President and report it.
President Trump has given us so many hints to help us financially along the way. Hints of precious metals, EIDL loans, PPP Loans. What I found so interesting is one person shared with me that she got her debts removed and got the EIDL loan, but was so upset that she wasn't getting a payout. I found that so interesting because, isn't this entire movement about goodness and Greatness and more importantly HUMANITY!
If you did not like my reporting, please move on. For that is what I am here to do, report what is given to me or information I have researched. I have done my best to help direct you in the best possible way of how to get an EIDL loan or showing prices of precious metals. I share so much and in some cases, people were short of asking me to fill out their application and that is where I drew the line.
The people in other countries are fighting so hard to get President Trump re-elected and they simply want and need is a better leadership. But I want to say, thank you for all those that have remarked the way you did, because it got Team Trump to proactively get in touch with me immediately and they shared so much more with me. It's fascinating how they picked a lady that lives nearly 6000 miles away from DC to help share their messages. Thank you President Trump and your awesome team!
This Twitter reply came in and it truly touched Team Trump! AdaddyBoo…do you realize how you lifted the hearts of the people involved with the GREATNESS plan! Your message and messages like this are truly uplifting. Thank you Patriot!!!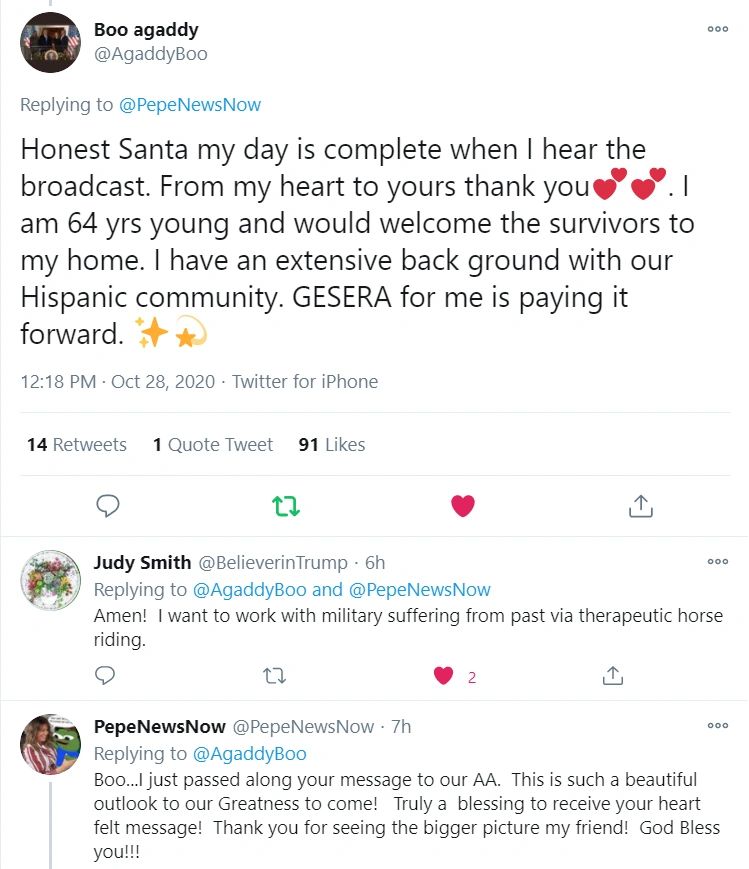 JACK DORSEY HAS THE GIT MO LOOK
Every single time there is a congressional hearing with Big Tech, thousands of Patriots get suspended, suppressed and censored heavily. Jack Dorsey sure had the GITMO look going on. He looks pretty rough. With Big Tech making the headlines and President Trump wanting to repeal Section 230, this hearing was for the public to see. Zuck looked like a robot and the CEO of the faux Google not so Inc.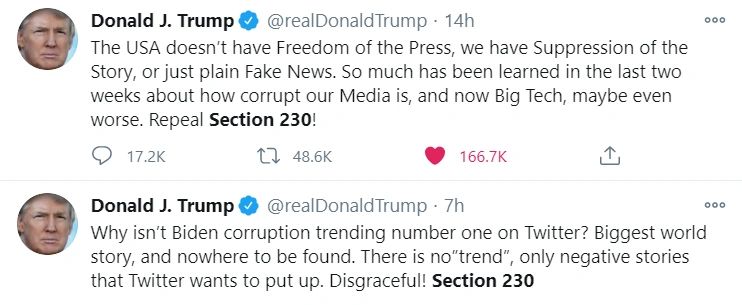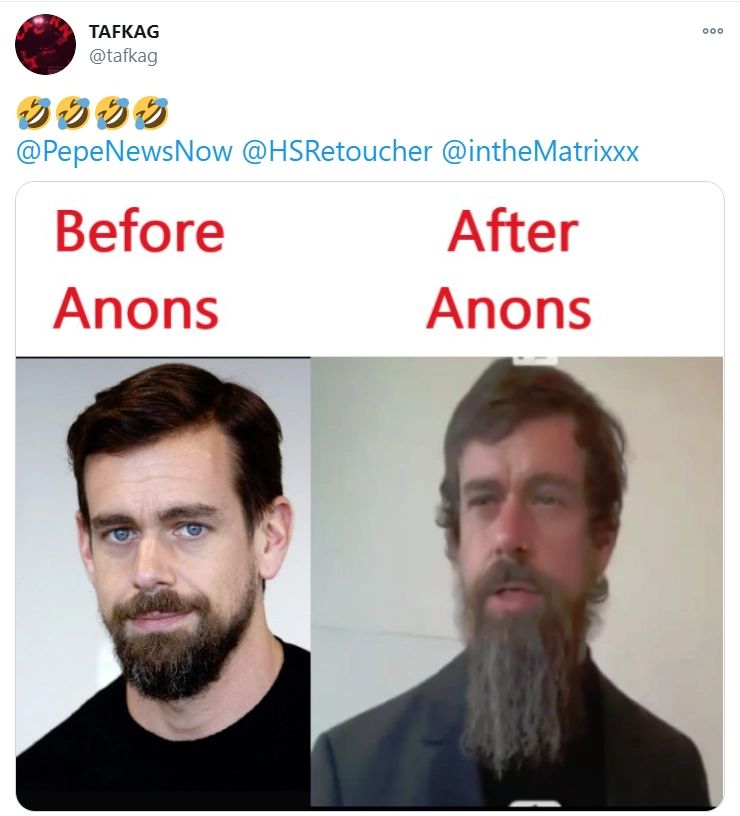 Quite honestly, this does not even look like Dorsey. The eye color and shape changed. The ears look different. Remember, he has codes to his name. They all do! Zuck looked like a Robot that did not blink and the FB staff said Zuck had a hard time with his connection because he was all alone. Sundar's nose was definitely added on in this fotoforensic.
Welp, this sure gives me enough proof to show the White Hats are parading all of these crooked CEO's front and center of the world to see that they are no longer living the posh lives they once had, and the back drop for each one of them looks dismal at best.
Big Tech is exposed! This was more than enough proof to see that these guys are done /dealt with.
More Brainless dirt keeps coming out! That corrupt family runs so far and so deep!
Joe says taxes will be raised and not cut…
Next…is Big Media…then the check list is complete!
Microsoft duded gets called out
TRUMP RALLY HIGHLIGHTS
POTUS Invites 3 young men on the stage to dance with him
Aircraft intercepted at AZ Rally
Our President truly needs our prayers. The leftover under funded low life deep state goons will try whatever they can to prevent us from voting.
Trump Bump!
If this channel gets banned, please reach out to Sandy Cee and a few others for they are constantly sharing Beach Broadcast videos.
I will keep fighting to get our President up through to the finish line while others try so hard to bring me down.
Thank you for those that have shared some beautiful prayers and messages.

______________________________________________________
https://operationdisclosure1.blogspot.com/2020/10/dor-see-has-got-gitmo-look-santa.html